Circumstances change. Often, they change quickly. Before you take off, you put together a flight plan. Where you'll be, when, when you'll be back, and so forth – those are just some of the items that the flight plan might contain. Then, events can occur: maybe there's inclement weather, something comes up, and your plans change. That's true whether you're in the sky or on the ground. If your life has changed, then we have the aircraft registration forms that can correspond to those changes. Plane change of address, de-registration, and more forms are right here.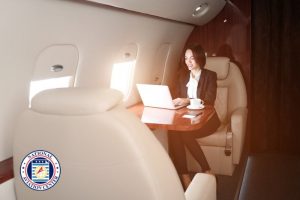 "Why Do I Need a Plane Change of Address Form?" 
When it comes to these forms, that's probably the question that we're asked the most. For starters, having an address attached to your registration is necessary for it to be valid. Additionally, it gives the FAA an address which they can send notifications for renewal to. We can't tell you how many aircraft owners, even conscientious ones, have moved and forgotten to update their address, then they don't get their renewal forms and thus, lose their registration. Then, they have to spend more money and go through the entire registration process all over again. Among the many benefits of getting a change of address form: you don't have to go through any of that. 
An Easy to Fill Out Form 
No one likes to fill out paperwork. That's true in any industry, any walk of life. For aircraft owners, it can be even more annoying, as they'd probably rather do anything other than to fill out these forms. We designed our forms with that in mind. So, we built forms that you can fill out in just a few minutes. You don't even have to fill out all of the information in these forms: just the parts that have the little asterisks next to them. That allows you to fill out these forms very quickly. 
Fill Out the Forms from Anywhere 
As the National Aviation Center site is fully-optimized, you can fill it out so long as you're connected to the internet. So, between your smartphone, laptop, desktop computer, and other devices, you truly can fill out these forms from any location. To use the "Change of Address" as an example, you could start filling it out during breaks while packing up your belongings from one location. Then, during rest stops during your drive, you could continue answering the form. Finally, after you've moved into your new location, you can finish it. Of course, these forms are so easy to fill out on our site, you may even do it in one sitting. 
All of the Forms You'll Need 
The form to change your address is just one form that we offer at our site. There are many others. You can find all of the forms you might need at any stage of aircraft ownership. Additionally, if you have any questions, we'll be glad to answer them, or even walk you through the entire process at (800) 357-0893.