Do you remember when you first got your driver's license? You had to practice behind the wheel, take a driver's education class, and head down to the Department of Motor Vehicles to take your exam. In your time as a driver, you have to deal with the DMV on a semi-regular basis, while also adhering to traffic laws. If you are thinking about buying your own aircraft–or if you already own one–a similar process awaits you with the Federal Aviation Administration (FAA).
Flying your own plane is a rewarding pastime. It can, however, be exceptionally dangerous. The FAA's role is to mitigate that risk and protect U.S. skies for all aviators and airplane passengers alike. Your compliance with FAA rules is not only often mandatory, but it is also practical. Read on to discover more about why you need to cooperate with the FAA.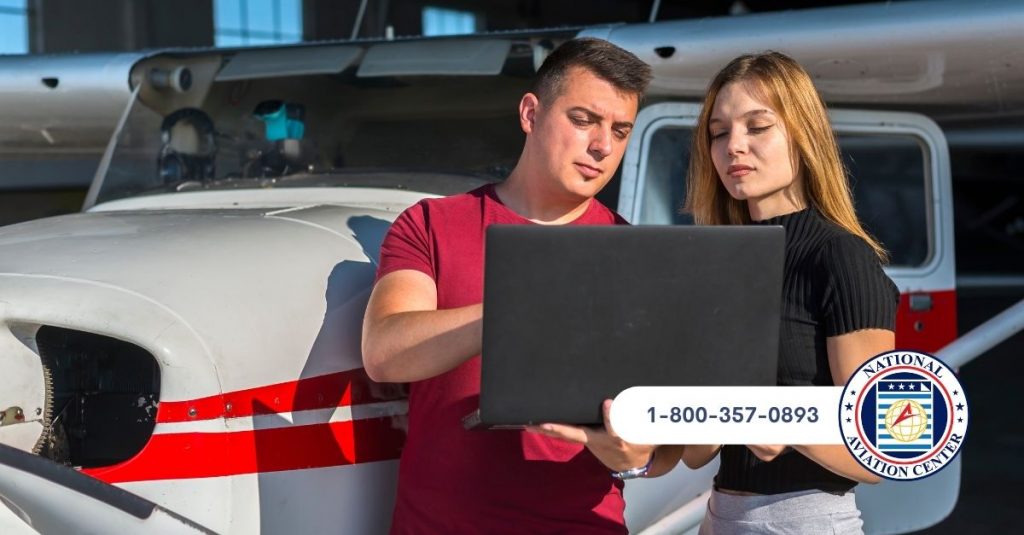 The Origins and Role of the Federal Aviation Administration
Aviation as we know it has only been around for about 120 years. Way back in 1903, the Wright brothers famously took off in Kitty Hawk, North Carolina, ushering in a new era of travel technology. That first flight only lasted about 12 seconds–you can sort of imagine how staggering air travel advancements have been since that fateful December day. While air travel technology and safety have certainly improved, it has not happened without some significant bumps in the road.
As aircraft travel became more popular in the early- to mid-1900s, so too did crashes and collisions. Recognizing that there was a problem to be dealt with, President Franklin Roosevelt established the Civil Aeronautics Authority (CAA) in 1938. This agency was tasked with designing and implementing regulations, as well as issuing licenses to pilots and registrations for airplanes operating in U.S. skies.
After World War 2, with the needs and safety issues of commercial air travel evolving rapidly, the CAA turned into the Federal Aviation Administration, which closely resembles the FAA that we know today. They work with aircraft owners, commercial flight operators, and other stakeholders to create new laws and regulate existing U.S. aircraft.
The Importance of Compliance
Think about it in simple, practical terms. You would not drive your car without valid registration, and so too should you not fly an aircraft without current FAA documentation. While this is just one applicable example of compliance, it is part of a much more holistic approach to safety by the federal government.
It is important to remember that the FAA's primary goal is safety. You should try not to lose sight of that when you find yourself bogged down with paperwork or trying to stay abreast of the latest safety guidelines. In recent years, the FAA has fostered a much more transparent approach to how they craft legislation. The organization is genuinely interested in collecting feedback from those who are most impacted by its regulations. With this in mind, from time to time, you may receive notices in the mail about upcoming FAA seminars, as well as requests for input on safety rules and issues that are more local to you.
By working in concert with pilots and aircraft owners, the FAA can make more informed decisions about law changes and new safety practices. During your aviation career, one area of compliance you will come to know well is the process of keeping all of your paperwork currents.
Maintaining a Current FAA Registration for Your Plane
An aircraft registration–the official documentation process that provides your plane with its N-number–is good for a period of three years. About six months before your registration is set to expire, you will receive a notice via the United States Postal Service that it is time to submit your renewal. Should you become forgetful, they will do you the courtesy of sending another reminder about two months before it is due. 
You can complete your registration renewal by filling out the necessary forms in ink and mailing them back to the FAA's headquarters in Oklahoma City, Oklahoma. If, however, your time is a precious asset, there are quicker, more efficient ways to accomplish this.
At the National Aviation Center, we are a private business that works with aircraft owners to submit their FAA documentation online. We have created streamlined online forms that you can complete in a matter of minutes. Whether you need an initial registration, a renewal, or something rarer, such as a de-registration or claim of lien, we offer a simple web document for you to complete this process. We also utilize an SSL-encrypted web portal, which ensures the security of your transmission. Protecting your private data is paramount to the health of our business, so you can rest easy knowing that you are in good hands. To learn more, contact one of our customer service representatives today.