Registering your airplane is essential if you want to fly in US airspace, and it needs to be done quickly so that your plane is legal. Filling in this form can be complicated, but it is important to complete your aviation registration application correctly before you submit it. Forms that are not completed or that contain incorrect information will be rejected, forcing you to start the whole process again, including resubmitting your filing fees. To avoid expensive mistakes, it makes sense to reach out to people who can understand what is required, like the team at National Aviation Center. We can help you to complete your form quickly.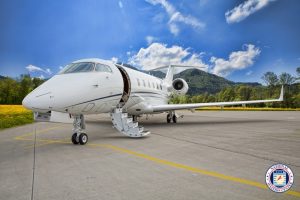 Getting Help With Your N Number
One of the first pieces of information that you will be requested from you is the N Number. This is a number that you complete yourself from the details of the plane. You might use the FAA pages to learn more about creating this number or pay a small fee to have a specialized number that will suit your plane. Most importantly, you will have to make a number that has not already been registered with the FAA, and that will allow the Airline Authority to identify your plane when needed. We can show you ways to create your N-number and then check it against existing airplanes, but we can also show you how to make your own N-number based upon the details you can find on your plane.
Understanding Different Types Of Registration
When you apply for an FAA registration for your plane, you will need to consider exactly what you will be doing with your plane. Most applicants will be part-owners of a plane, which means that you must include the paperwork and details of all your co-owners when making the application. You will also have to ensure that you include all of your details, including your address and phone number, and fill in forms declaring that you are a US citizen. Everyone who owns the plane will have to sign and date the form. Completing these parts of the form can be complicated, particularly if you are registering the plane on behalf of a corporation or LLC. When you are struggling with completing the registration to the satisfaction of the FAA, you may decide that you need specialist help to check the information that you are submitting.
Check Your Forms With Us
If you need help completing your aviation registration form, then you should speak to the National Aviation Center today. Our teams are experts in submitting paperwork to the FAA and they can guide you through the process as well as checking the finished form before it is submitted. Our teams are here to help you, so reach out to us today and see how we could assist you in getting your airplane registered. To find out more about our services, contact our teams using our online message form, or call us on 1 (800) 357-0893 now.