If you have a passion for aviation, you probably know a thing or two about airplanes. Chances are, since you were a child, you spent time around airfields learning the various manufacturers and models that took to the skies. Of course, all of this research and know-how likely went toward the plan of buying your own aircraft one day. If you have gone through the rigorous coursework and hours of study necessary to obtain your pilot's license, you already know what it is like to cruise up above the clouds on your own. To truly maximize that sense of freedom, however, you really need to own your own aircraft. There is no ceiling to the price of airplanes, and even on the lower end, they are fairly cost-prohibitive to those working on a budget. Still, there are deals to be had on previously-owned, well-maintained airplanes on the secondary market, and if you should purchase such an aircraft, you will need to complete an airplane transfer of ownership form.
While flying an aircraft calls for expertise and strong mental acuity, it can be a lifelong hobby for some. With that in mind, it is perfectly reasonable to assume that your aircraft ownership needs may grow or evolve with time. Should you find yourself looking to upgrade, you may want to sell your current aircraft, meaning you should have a solid handle of how to complete an airplane transfer of ownership. Having a base of knowledge in this area can help you ensure that your transaction goes more smoothly. Likewise, if you are buying an aircraft, it is also helpful to understand this process. If you are going to dedicate weeks, or even months, to scouring print and digital listings for airplanes, you do not want there to be any sort of paperwork hitch once you find the aircraft that is right for you. Read on to learn what goes into the process of transferring ownership of an airplane, as well as how you can do it online using our web forms.
Completing the Airplane Transfer of Ownership Process
So, after years of enjoyment with your aircraft, the time has come to move on to something larger. While this is an undoubtedly exciting step in your journey as an aviator, you now need to find a new owner for your current aircraft. If you are looking to sell your airplane for a fair price, you are going to need to put your marketing cap on. First, look for digital marketplaces and trade publications that will advertise your listing in front of relevant audiences. Next, write up a solid, engaging description of your aircraft that highlights its positive qualities. Also, make sure that you take high-resolution photographs of your plane's interior and exterior–this will give buyers a true sense of what they are purchasing.
Once you have found a buyer and agreed on a price, you are nearly ready to relinquish ownership. There is, however, a formal process to be completed per Federal Aviation Administration (FAA) regulations. First, you will need to complete an FAA Form AC 8050-2 – Bill of Sale. This document will call for some basic information about the buyer, the seller, the price of the aircraft, as well as its serial number, manufacturer, model, and N-number. The buyer should retain a copy of this bill of sale, which they will need to submit along with an FAA Form AC 8050-1 – Aircraft Registration Application to the FAA's office in Oklahoma City, Oklahoma for processing.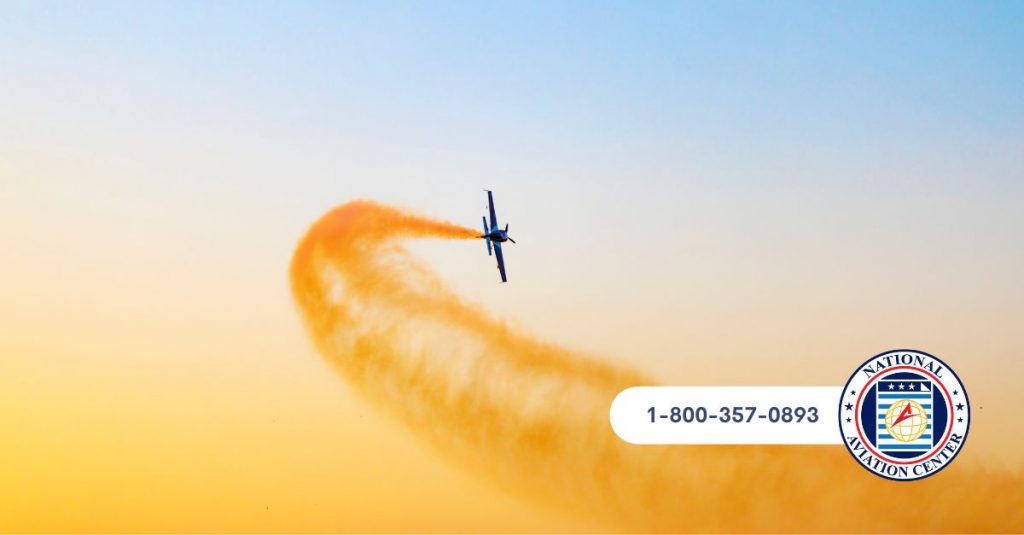 Help with Registration Forms and More!
If you happen to be the buyer in a transaction involving an airplane, you will need to submit an FAA Form AC 8050-1 – Aircraft Registration Application for processing. This document will register your airplane with the FAA, and will ask for some basic details about yourself and your aircraft. Once issued, your registration will be valid for a period of three years, after which it will require a renewal. The FAA will send you a reminder six months ahead of registration's expiration date. They will send another at eight weeks out if you still have not submitted a renewal. This notice will include a security code that you will have to enter on your renewal form.
At the National Aviation Center, we are a one-stop, convenient website for all of your FAA paperwork needs. Instead of printing out PDF copies of applications, filling them out by hand, and making a trip to the post office, why not work with us? We have easy-to-fill web forms for initial registrations, bills of sale, changes of address, and a host of other matters. To learn more about how we can help you, spend a few minutes exploring our website. You can also contact us by phone or email with any questions you may have.