Sometimes, making a move is an unavoidable part of life. Maybe you have recently landed a new job in a new city, and it is time to pack up your things and start a new adventure. Or, perhaps you are looking for a change of scenery and it is time to relocate to a warmer climate. Regardless of what has precipitated your move, if you have done it before, you know that it can be a lot of work. Apart from the actual physical tasks of packing up your belongings and moving them, you also have to deal with the bureaucratic hassle of updating your address with your various accounts. Whether it be your bank, credit card company, or utility provider, you will need to do your part to provide your new address to the institutions you do business with. The good news is, most of these companies and organizations allow you to do this online with just a few clicks. The Federal Aviation Administration (FAA), however, is a different story. If you own your aircraft, you will need to file a written aircraft registration change of address document with the FAA's office in Oklahoma City, Oklahoma. Fortunately, though, working with a private service such as ours at the National Aviation Center can allow you to create and submit this document online by using our easy-to-fill web forms.
It goes without saying that aviation is not exactly a hobby for everyone. It takes a certain type of individual with a true maverick spirit to want to pilot their own aircraft. As flying a plane can be a dangerous activity even for the most well-versed professionals, it stands to reason that the FAA exists to monitor and protect our skies. If you are the nomadic type who is drawn to aviation, it is also understandable that you may need to move to a new location periodically, as it is simply in your DNA. Well, while you certainly have the freedom to do so, you will also need to notify the FAA via an aircraft registration change of address form. The FAA, having been in existence for some 70-odd years, plays an important role in the transportation infrastructure of the United States. Not only do they issue pilot licenses and manage air traffic control across the country, but they also maintain a comprehensive registry of all aircraft operating in U.S. airspace. As a responsible airman, it is your obligation to keep your information current with the FAA. There is also a benefit to you in doing this, as the FAA will periodically ask for your feedback via surveys, and they can also notify you of seminars taking place in your area. 
What is an Aircraft Registration Change of Address Document?
So, it is time to make a move. You have managed to close on a new house, or signed a lease on a new apartment. Your bags are packed, and the movers have been hired. You have also geared up your plane for a move to its new airfield or hangar. While the act of moving an airplane may seem relatively simple–after all, they are designed for travel–there are also some paperwork formalities to attend to. Specifically, you will need to provide a written request to the FAA informing them of your new address. This is done by assembling a collection of basic information about yourself, as well as your aircraft.
In your change of address notification, you will want to provide your name, previous address, and new address. You will also need to provide your aircraft's manufacturer, model, serial, and N-numbers. Once assembled, you can then mail this document to the FAA's office for processing. There is also a simpler way to do this. By working with us at the National Aviation Center, you can save yourself a time-consuming trip to the post office. Simply select the "Change of address" option from our navigation menu, and you will be brought to a fillable, easy-to-read form. After you have entered your required information, you can then process this request via our secure, SSL-encrypted web portal. In just a matter of minutes, you can be done with this task and get back to the other actions necessitated by your move.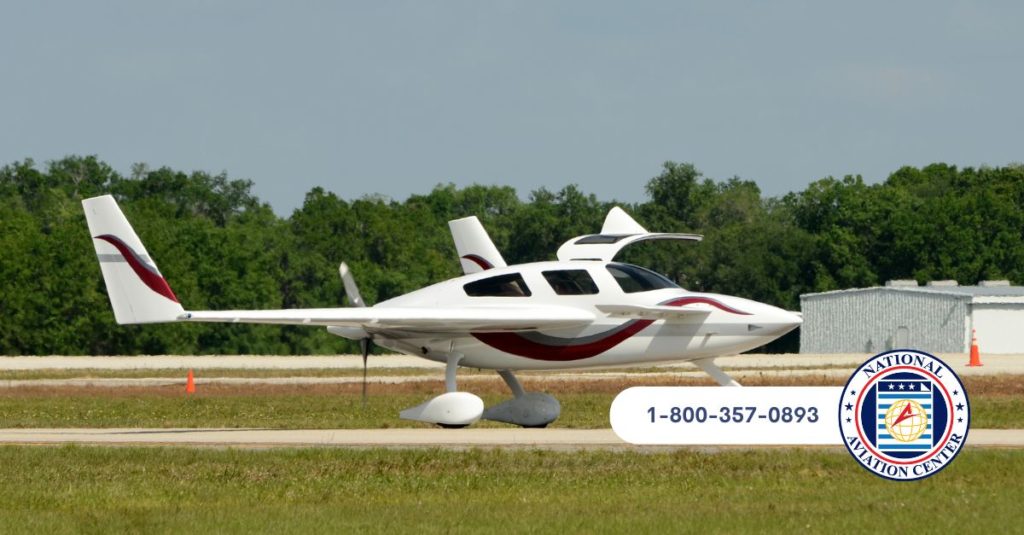 Complete Your FAA Documents Online with Our Help
At the National Aviation Center, we built our business with the busy aircraft owner in mind. Whether you need to fill out an AC 8050-1 – Aircraft Registration Application, a change of address form, or you need to de-register an aircraft, we can help. We offer a plethora of fillable forms for all of your FAA documentation needs. To learn more about how we can assist you, visit our Frequently Asked Questions page.