When you finally closed on the purchase of your very own airplane, it was likely the destination of a very long journey, one that may have begun as early as your childhood. If it was always your dream to pilot an aircraft of your own, you had to complete a fair amount of work to get to that point. To obtain your pilot's license, you had to study hard and log many hours in training. Once you had that valuable document, you then had to begin saving the funds needed to purchase an airplane, which is a sizable investment. Then, you sifted through dozens of online and print listings, finally locating the plane that was right for you. You closed the deal and took steps to promptly register your aircraft with the Federal Aviation Administration (FAA). But now, you have hit a snag–you misplaced your registration certificate. While this may leave you temporarily grounded, the good news is that it is relatively simple to obtain an aircraft certificate of registration replacement.
Understandably, if you have found yourself in this position, it is not an ideal situation. The last thing you want is to have your airplane sitting in the hangar collecting dust. You worked hard to attain the freedom to fly whenever you want, and being stuck on the ground because of some misplaced paperwork can feel especially frustrating. Fortunately, at the National Aviation Center, we can help you get back up in the air where you belong. We are a private service that specializes in assisting airmen like yourself in processing your FAA documentation online. Read on to learn how you can request your aircraft certificate of registration replacement online in just a matter of minutes.
The Importance of Aircraft Registration with the FAA
When you first got into aviation, it probably was not for the paperwork. Instead, you found something especially alluring about the freedom that flying an aircraft affords you, which is, in many ways, antithetical to spending your time filling out forms. It is worth remembering, however, that the privilege of operating your own aircraft comes with a fair amount of responsibility. In order to legally fly your airplane in the United States, it is a must that it is registered with the Federal Aviation Administration.
To document your aircraft within the FAA's registry, you need to complete what is called a Form AC 8050-1 – Aircraft Registration Application. This document will prompt you for a handful of details about yourself, such as your name and mailing address. It will also ask you for the make, model, and a serial number of your aircraft. Once you have completed this form, you can mail it to the FAA's offices in Oklahoma City, Oklahoma, or you can use our website to conveniently process it using our SSL-encrypted web portal.
Once registered, you will be given an aircraft certificate of registration by the FAA. This document will be valid for a period of three years, at which point you will need to process a renewal application. For their part, the FAA will send you reminders six months and eight weeks out from your expiration date. These letters from the FAA will contain a security code that will need to be included on your renewal form, so make sure to keep an eye on your mail (this is just one of many reasons why it is important to maintain an accurate address with the FAA).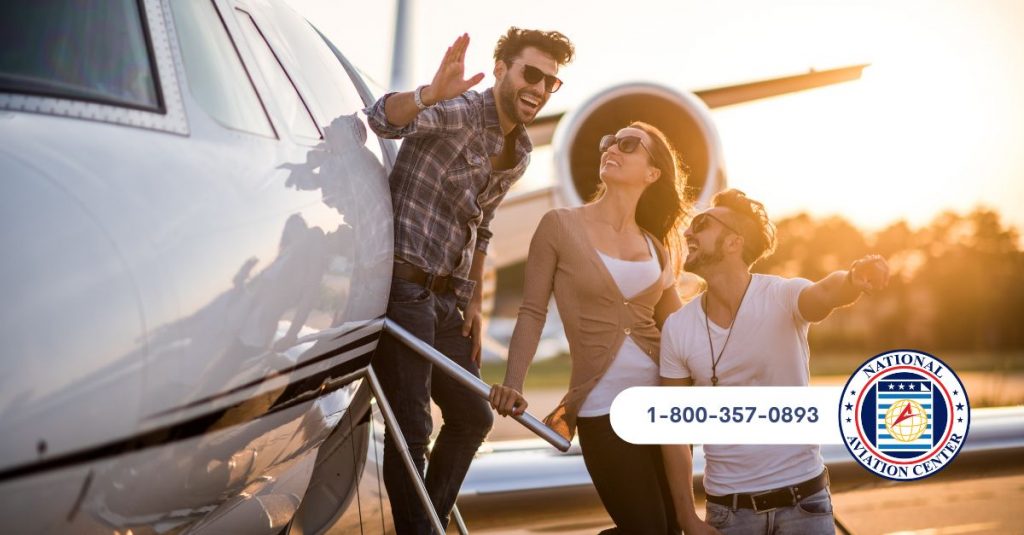 How to Get an Aircraft Certificate of Registration Replacement Online
If you have gone through all the trouble to register your aircraft but have lost the actual slip of paper, there is no need to fret. The FAA will gladly issue you a replacement copy upon your request. There are a couple of ways in which you can formally request an aircraft certificate of registration replacement. One avenue for doing this would be to draft a letter and mail it to the FAA's office in Oklahoma. Another, more simple way, however, would be to work with us at the National Aviation Center. We have a streamlined web form that you can complete in just a few moments, provided you have a few details ready.
To complete this request, you will need to provide your name, address, phone number, and email address. You will also need to submit your airplane's N-number, make, model, manufacturer, and serial number. Lastly, you will need to provide a brief explanation of why you need a replacement copy of your registration. This information, along with payment for the requisite fee, will get you a replacement registration in just a matter of weeks.
You will also find that we can help you with a number of other FAA documentation matters. If you would like to learn more about our services, take a moment or two to browse our website, or contact one of our friendly customer service agents by phone or email today.