If you are looking to get a plane abstract of title for your aircraft, you've come to the right place. Here at the National Aviation Center, we can help you obtain your abstract without the hassle that comes from dealing directly with the FAA.
What is a Plane Abstract of Title?
A plane abstract of the title refers to the record of all documents that have been submitted to the Federal Aviation Administration for one particular aircraft. This abstract will only list the information that has been provided to the FAA during the time the plane in question was registered, which means that there are probably going to be gaps in the information if the registration was left unrenewed at some point or if it changed owners. There might also be gaps in the timeline if the aircraft has been registered in different states or countries. However, the abstract of the title is still a very informative record that can help a potential buyer or current owner cross-check past data about the aircraft.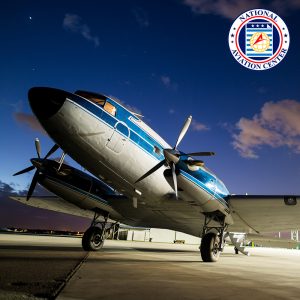 How Do I Apply for an Abstract of Title?
If your aircraft is registered as part of the Federal Aviation Administration documentation, receiving an abstract of title is easy. You simply need to request it using the abstract of the title form on our website. Once you've filled out the form and sent it our way, we can revise it to make sure all the information is correct before passing it on to the FAA so that you don't have to deal with returns or mistakes. Once they've taken a look and processed the form, you will receive the document that will contain all history regarding the aircraft, including its chain of ownership, the liens placed against the aircraft, any satisfactions of mortgages, and more.
What is an Abstract of Title for?
Abstracts of titles are important because they allow you to have true and tried information about a specific aircraft. With an abstract of title, you don't have to question the information about the aircraft or its past. If a seller is telling you that the plane in question is x years old, an abstract of title will be able to tell you whether that is true or not. If you find out that the seller lied or misinformed you about something, you can redirect your business practices and avoid doing business with them. In the end, these abstracts are very useful documents whether you are getting a new plane, selling your current one, or refinancing the aircraft, among other 
Let the National Aviation Center Help You
If this process seems too complicated, you don't have to worry. After all, here at the National Aviation Center, we want to help make every aviation-related form both easily accessible and readily available to anyone looking to get a plane abstract of title, submit a new registration, or fill out any other form. These are all ready for you to fill up on our home page. However, should you need some additional help with any of them, don't hesitate to use our website chat, fill out our contact form, or give us a call at 1-800-357-0893 and we'll answer your questions in no time.