If you get on your aircraft without registering it with the Federal Aviation Administration, it will still take off. The wheels will still work, the engine will still ignite, and the wings will lift you up into the sky. However, you won't be doing it legally. As much as you may enjoy being up in the clouds, you won't be able to do so with peace of mind. You'll always be a little worried that you'll be found out, and you'll have to suffer the penalties. By that same token, you shouldn't have to worry about whether or not you're in compliance: you should know for sure. That's where we come in. 
All of the Federal Aviation Administration Documents in One Place 
With everything going on in your life, who has time to search for aircraft documents? That's why we put all of the ones you may eventually need all in one place. So, if you go to our site, you can determine in a matter of minutes whether you need to get your initial registration, renew it, re-register, or do anything else. From the simple forms ("Change of Address") to the more complex, niche ones ("Claim of Lien") our site contains each form. That way, you never have to look far and wide to find the forms you need; you can go straight to one trusted source.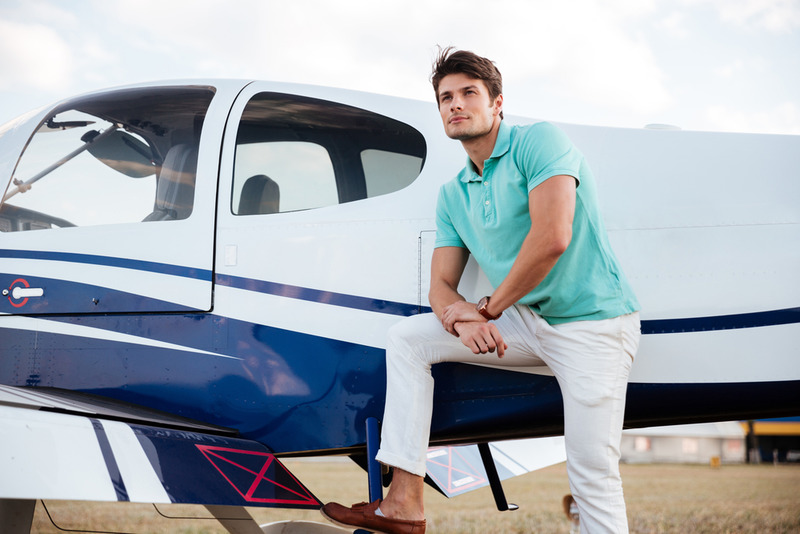 Registration and Renewal 
You know that you need to get your plane registered before you can legally fly it. If you don't do that, then you have to stay on the ground. The good news about this registration is that it lasts for three years. So, you don't have to worry about renewing every year or something like that. When it does come time to renew, you can do it at our site, just as you did the initial registration. The National Aviation Center was designed to be used as a "one-off," if so desired. But, we also made it so that people would have a resource they could turn to at every stage of aircraft ownership. 
Re-registration 
Sometimes, things happen. Maybe you planned on renewing your aircraft registration. However, over the course of three years, one thing led to another and you just forgot. Or, perhaps there was some other reason why you were unable to renew your registration. No matter why it happened or how you will still be able to get your plane back up in the air. We have a "Re-registration" form that can allow you to do just that. 
Clear Skies Ahead 
The last thing any aircraft owner should have to worry about is aircraft documentation. It should be the kind of thing that you do when you have to only to then forget about it. We established the National Aviation Center to make your aircraft documentation if you'll forgive the pun, a breeze. If you'd like additional assistance with any of the forms or questions, we're more than glad to help. Just give us a call at (800) 357-0893.