Aviation can be a uniquely appealing hobby. There is something about the unbelievable mechanics of an airplane flying through the air that appeals to our childlike senses of wonder. If you are especially passionate about aircraft, you may have gone through the process of obtaining your pilot's license. With many hours of study and training hours logged in the cockpit, you now have the luxury of being able to fly whenever you want. Of course, you will also want your own airplane so you can experience true freedom. After scouring listings in digital and print resources, you have found the aircraft of your dreams. You and the seller have negotiated a fair price, and the keys are in your hand. As you are likely itching to take off, you are going to want to take care of your N-number registration in a prompt fashion. While flying your own plane is an awesomely liberating experience, it does come with some responsibility, and you will need to stay current on all of your documentation with the Federal Aviation Administration (FAA).
Buying your first aircraft is not too dissimilar to buying a car or a boat. Just like you have to obtain a license and registration to legally operate a motor vehicle, there is a similar process to complete with purchasing an airplane. As an aviator, it is your responsibility to maintain accurate records with the FAA, and that means paying close attention to your aircraft's registration. Read on to learn more about how you can submit your registration application to get your N-number using our online forms.
A Brief History of N-Number Registration
If you are at the point in your life where you are considering buying your own airplane, you probably know a thing or two about the different types of aircraft. You can probably tell a plane's make or model just by looking at it, and you may be able to tell when it was built with just a few clues. Do you know the meaning of an airplane's tail number, though? This string of alphanumeric digits, officially called an N-number, serves a valuable purpose with regard to an airplane's registration with the FAA.
N-numbers have been used to identify U.S. aircraft for more than 100 years. The "N" designation was given to the U.S. at the 1919 International Air Navigation Convention. This was done as an effort to make the skies a bit safer. As commercial aviation was rapidly growing as an industry, accidents were becoming more frequent, and giving airplanes their own call signs served to more easily identify aircraft in the skies. Initially, many countries were sharing call letters, but the U.S. was given "N" to use solely for its aircraft. Other countries also received their own letters, such as Great Britain ("G"), Germany ("D"), and Canada ("C"). The reason the U.S. received "N" is because the United States Navy had been using that letter since about 1909. For a period of time, the U.S. also had the rights to "W" as a registration letter, but a decision was made to solely use "N". This came to the dismay of some in the American aviation community, as they thought "W" should be used as a way to honor the Wright Brothers.
The N-number registration format evolved a bit until 1950 when it was officially codified as what we know now, which is the letter "N" followed by a string of digits, sometimes bookended by one or two additional letters.
Getting a Custom N-Number
So, now that you know about the history of N-numbers, you may be curious about how you can get yours. An N-number is assigned when you register your aircraft with the FAA. This is done by completing what is known as Form AC 8050-1 – Aircraft Registration Application. This document will ask you for some basic information about yourself, such as your name and address. You will also need to provide some information about your aircraft, including its manufacturer, model, and serial number. Once completed, you can submit your application to the FAA's office in Oklahoma City, Oklahoma for processing.
You do have the option to acquire a customized N-number. Perhaps there is a date that is of importance to you? Maybe you want to insert your initials in your registration number? Regardless of the reason, you can make a written request to the FAA to obtain your own, individualized N-number. This must be done within the FAA's parameters for registration requirements, and you will want to submit five different choices in case your first option is already taken.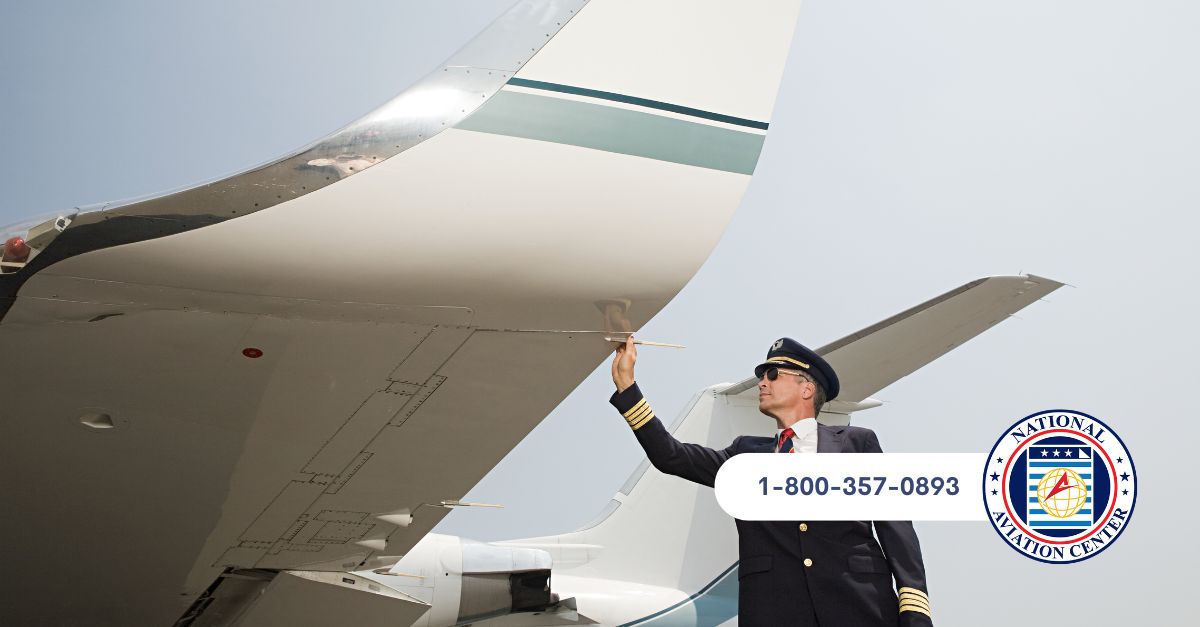 Get Your FAA Documents Online
At the National Aviation Center, we are a private service that allows you to process your Form AC 8050-1 online. By using our SSL-encrypted web portal and streamlined forms, you can submit your application in just minutes. To learn more about our services, contact us by phone or email today.