"I have my aircraft registered. I make sure to renew it. Do I really need any other kinds of aircraft record?" It might seem surprising to some of you, but the answer is yes. Eventually, you will, in all likelihood, need more forms of aircraft documentation. This is a chore at best and a pain at worst to most of us, as there are any infinite number of activities with which we could fill our days that will seem vastly preferable to filling out more forms or aircraft documentation. That's why we've made it as easy as possible to get all of the forms you need on one site. 
Aircraft Record: Airworthiness Certificate 
You don't want to have to hunt all over the internet to find these forms. When you're ready to fill out your airworthiness certificate, simply come to National Aviation Center. There, you'll find it with the rest of our forms on the left side of the page. While this may not be the most commonly used aircraft form, it is certainly an important one. We made sure to populate National Aviation Center with as many of the forms that the common aircraft owner might need. 
Mortgages, Liens, and More 
You're smart about your money. You worked hard to earn it, you're going to hang onto it, and where possible, you're going to do more to make more of it. We have plenty of forms that can help you to take charge of your money better, at least when it comes to your aircraft. We have the forms you'll need for a claim of lien, to set up an aircraft mortgage, and so forth. As with all of our forms, we know that you need plane documentation, not a new job filling out online forms. So, we've been sure to mark the areas that you absolutely have to fill out so as to make this easier.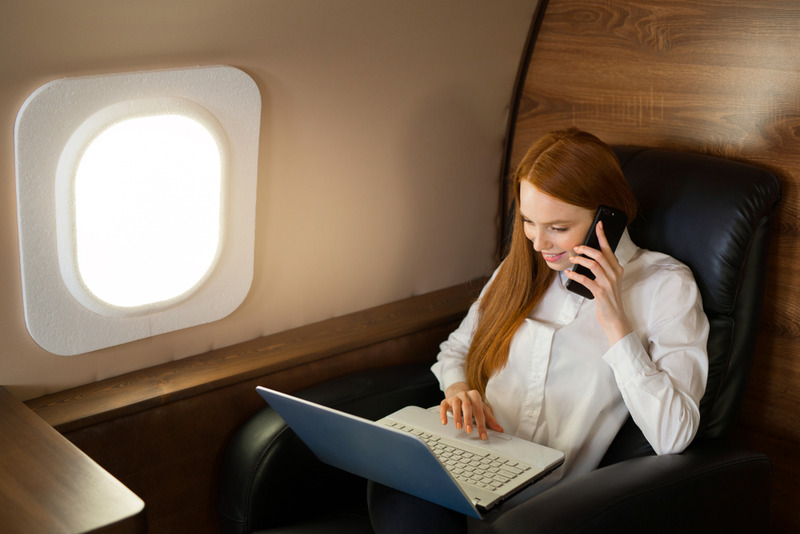 Fill Out in Minutes
Sitting at your desk, in front of your computer, filling out forms for hours on end – that's not one's idea of time well spent, even during a self-quarantine. That's why we've done everything in our power to make forms that you can fill out in just a few moments. Press tab to go from space to space. In fact, you don't even have to be in front of your computer at all. You can be on your phone, tablet, or any other kind of mobile device. 
Plane Records Centralized 
Saving time – that's what National Aviation Center is all about. You don't have time to type "aircraft registration" into your web browser, hunt around for a site you can trust, and then fill out the form. Then type "re-registration" into a different web browser, and do the entire process all over again. Instead, you can find all of the forms that you might need, for every step of aircraft ownership, right at National Aviation Center. For more information, simply give us a call at (800) 357-0893 and we'll be happy to help.