There are a few documents any aircraft owner needs to be familiar with before being able to take off. One of them is of course the plane registration that will grant you an N-Number, and the other one is the not-that-well-known airworthiness certificate. While the process of obtaining the former is straightforward, the latter does create some complications for those trying to get it by themselves. Let us explain why in this article, and what you need to do to properly get it.
Definitions of the Airworthiness Certificate
The first question we need to answer is: What exactly is an airplane Airworthiness Certificate? Let us go by parts. The Federal Aviation Administration is the guvernamental department in charge of the management of everything relating to the security and transportation on the United States skies and their surroundings. They do so by keeping a registry of aircraft operating on our territory. How do they know who is flying in our skies? Through the registration. How do they decide who is authorized to operate their plane? With the airworthiness certificate.
What does it mean exactly? In order for an aircraft to be allowed to fly, it needs to be certified as safe to do so by the FAA. This way, they will make sure that the flying aircraft is not a danger for the passengers nor to the pilot or other planes. To have access to this certificate, you need to apply for it. The process will ask someone to inspect the aircraft, as well as leave some details on the form.
Steps to Get your Airworthiness Certificate
Let us go a little bit further on the stages of the airworthiness certificate. Firstly, the FAA will review the designs of the plane. After they make sure those meet their requirements they will conduct ground and flight tests to make sure it can be habilitated. Lately, they will check that it has the required maintenance and operational suitability. Finally, they will work with authorities in civil aviation to have the aircraft approved with the information that has already been compiled by the FAA.
Keep in mind that only FAA Aviation Safety Inspectors and authorized Representatives of the Administrator are authorized to issue FAA airworthiness certificates.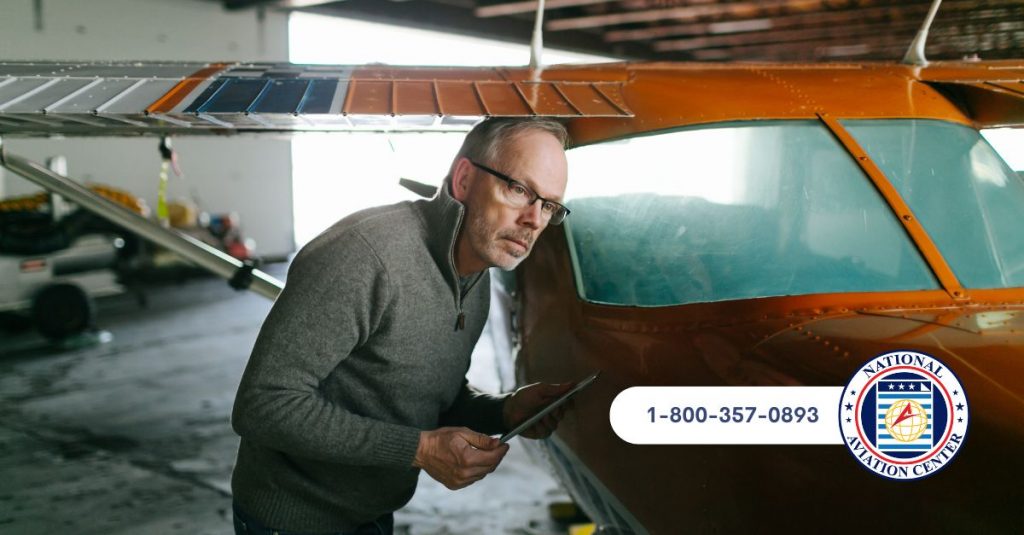 Process Any Type of Aircraft Documentation With our Help!
Even though the whole process of getting the airworthiness certificate is complicated, it doesn't have to be: the National Aviation Center can have your back. We are a third-party agency that processes any type of aircraft documentation, from the initial registration that assigns you the N-Number up to any abstract you may need. Furthermore, we let you do it online for your convenience, SSL-encrypted for your safety and our staff oversees your documentation for your security. Contact us today for any other questions you may have!