When you own your own aircraft, the skies are your playground. With just a moment's notice, you can make your way down to the airfield and take off for whatever type of adventure you prefer. If aviation is your hobby of choice, you are in an elite class of individuals, and you get to enjoy the privilege of freedom that only piloting an airplane on your own can afford. It is worth noting, however, that such a privilege comes with a high degree of responsibility. Even for the most seasoned professionals, piloting an aircraft can be a dangerous enterprise. For this reason, obtaining a pilot's license requires a significant amount of educational work coupled with many hours of cockpit instruction. If you have managed to complete the necessary training and passed the subsequent exam required to fly on your own, you have probably also taken the steps to purchase an aircraft of your own. As a responsible pilot and aircraft owner, it is also your duty to stay on top of your paperwork with the Federal Aviation Administration (FAA). Beyond just simply registering your aircraft in the first place, you will also need to submit an FAA renewal request periodically, and at the National Aviation Center, we can help.
If you are fortunate enough to own your own aircraft, it is probably one of your more prized possessions. This is understandable, as an airplane is one of the more expensive items one can purchase. On the high end, in the world of luxurious private jets, there is really no limit to what the price tag can be. Even smaller aircraft built for hobbyists can fetch prices north of that of a new automobile. Whether you bought your airplane new or purchased it from a previous owner, the odds are good that you place great value on it, and you actively ensure that it's regularly cleaned and up-to-date on its maintenance. In order to better protect your investment, and keep it viable for air travel, it is also a must that you stay current on all applicable FAA paperwork matters. As your career as an aviator evolves, so too may your FAA documentation needs, but one thing you can count on is the need to submit FAA renewal requests. Read on to learn more about how you can fill out and submit this document using our online forms.
When Is It Time to Submit an FAA Renewal Request?
While air travel is fairly commonplace in the modern world, it is worth remembering that it is a relatively new industry. Since the Wright brothers took off from Kitty Hawk, North Carolina roughly 120 years ago, airplane technology has advanced rapidly. In order to keep up with an ever-evolving practice, the Federal Aviation Administration built its roots some 70-plus years ago, and while it has changed a bit over time, it still serves the same basic purpose: protecting U.S. skies for pilots and passengers alike. In your time as an aviator, you can expect to work with the FAA on occasion, as they wear a number of hats in the regulatory space. The FAA not only issues pilot licenses and registers aircraft, they also manage air traffic control at airports across the country. Headquartered in Oklahoma City, Oklahoma, the FAA has thousands of employees and is one of the largest transportation agencies in the federal government. 
When you first bought your aircraft, you had to register it with the FAA. This was done by completing what is called a Form AC 8050-1 – Aircraft Registration Application. This document, as you may recall, asked for your name, address, and signature, along with the manufacturer, model, and a serial number of your aircraft. Once it was issued, you were given an official tail number and cleared for takeoff. That was not, however, the end of your FAA paperwork obligations.
An aircraft registration from the FAA is valid for a period of three years, at which point you will need to file an official renewal request. The FAA will do you the courtesy of sending you a reminder notice about this six months before your registration is set to expire. They will also send a follow-up two months out if you have not yet processed your renewal. In this notification will be a special security code, which you will need to enter on your FAA renewal request.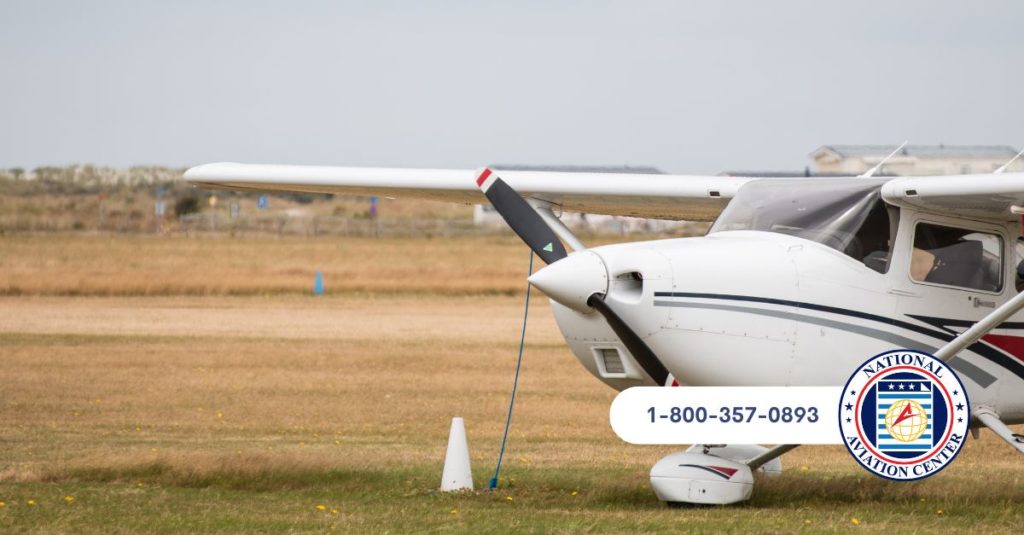 Handle Your Renewal Online Today
While you have the option to submit your renewal request by mail, there is also a simpler, online solution: working with us at the National Aviation Center. We have easy-to-complete online forms for aircraft registration renewals, change of address forms, aircraft claims of lien, and pretty much every other piece of FAA documentation. To find out more about how we can help you, contact one of our customer service representatives.