These days, convenience is important. In many ways, it's more than important: it's safer. As of this writing, much of the world is in lockdown, worried about a pandemic. Hopefully, this moment passes soon, so that the world can go back to how it was. But, that this could happen once means that it could happen a second time or more. Those are just all the more reasons to have a great, efficient way to be able to get the kind of access to the aircraft registration database you can trust.
Getting your Plane onto the Aircraft Registration Database from Anywhere 
No one really wants to have to take time out of their day to drive a form somewhere. Even if you pay someone to do it, that's extra money out of your pocket. Instead, do it online. We've made it so that you can get your forms in faster and quicker than ever before. On top of that, you'll be able to do so from practically anywhere. Say that you were trying to get your initial registration done. At National Aviation Center, that's something that can just take a few minutes. If you have twenty minutes to yourself (more or less), the right information in front of you and an internet connection, you can get this taken care of pronto. 
Faster Service 
We know that you have no shortage of options when it comes to getting your aircraft documentation forms done online. However, what they all can't promise you is that you'll be at the top of their queue. We can. We know that there are some of you who just don't have time to waste: maybe you need to get up in the air faster, or for some other reason. We offer "rush processing," so that those who need to go first absolutely can.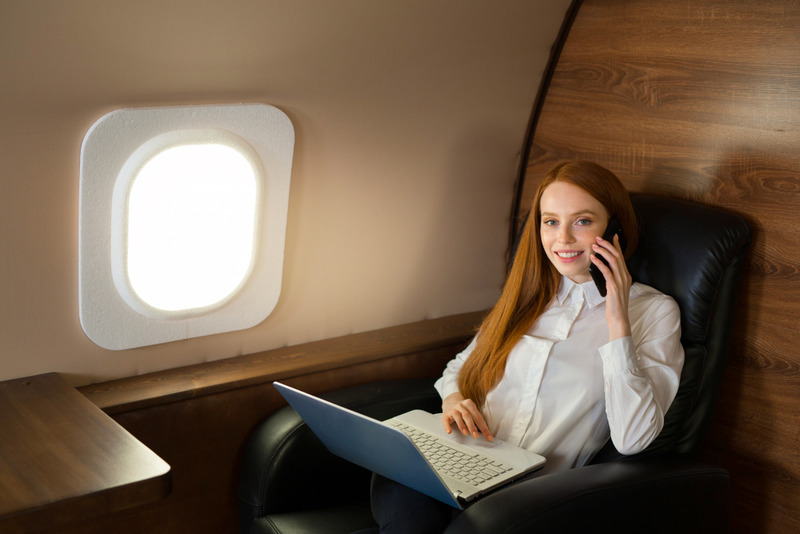 Filling Out Forms Easier 
Aircraft owners know to be meticulous and careful when filling out these forms, because they know if they make any mistake, the FAA might send the forms back to them to be done again. As aircraft owners ourselves, we got very tired of that, so we came up with something better: documentation processors. Our team has some of the best documentation processors anywhere. They'll look over your documents, making sure that there are no errors which could conceivably keep you from getting your documents faster. 
Your National Aviation Center 
You should never have to sacrifice convenience for safety. National Aviation Center is protected by the best in SSL-encryption. That means that your data is completely safe from anyone who might try to steal it. With this, you can use National Aviation Center to get the forms that you need with the utmost in confidence. The right documentation, protected the right way, sent in promptly – that's what you'll get from us. If you'd like more information, or even assistance with filling out some of our forms, don't hesitate to call the National Aviation Center at (800) 357-0893.