The N number is the identifying number given to an aircraft upon registration. Not only does it identify the airplane during its everyday use, but it's also the key to looking up information related to it. Let's talk about what an N number search is.
National Aircraft Registry
Part of why it's so important for aircraft owners to register their airplanes with the Federal Aviation Administration is so that the FAA can keep proper track of the planes flying in the American airspace. This way, should an issue arise with any of them, there is a network of information in place to contact anyone who needs to be reached because of it. This database, of course, isn't just for official use. It is available for people to find the information they might need. Here's how to consult it.
N Number Search
Do you need some quick information about the aircraft without having to officially request it? Well, in that case, you will want to use the N number search on the Federal Aviation Administration's website. While this will by no means give you everything there is to know about the aircraft in question, it will still give you some important basic information about it. All you need to do as part of this process will be to head over to their website and find the lookup option. With the help of the aircraft's N number, you will be able to access quick information about the airplane in a matter of seconds. However, if you're looking for more detailed information you will need to actually request it from the FAA.
Abstract of Title
If you want something more thorough than what this quick search will yield, you will want to request an abstract. This can come in useful in a variety of different situations, such as cross-checking information about the aircraft during a purchase, verifying any claims or mortgages associated with it, or simply learning about previous owners' standing. In order to request an abstract, all you need to do is submit the corresponding form, which you can find near the lower end of our sidebar. There is nothing more reliable than the information provided by the database. Know that there might be some gaps in this abstract depending on when the aircraft was and wasn't registered. This could be because it was left unrenewed for some time or it was registered in a different country, so keep that in mind.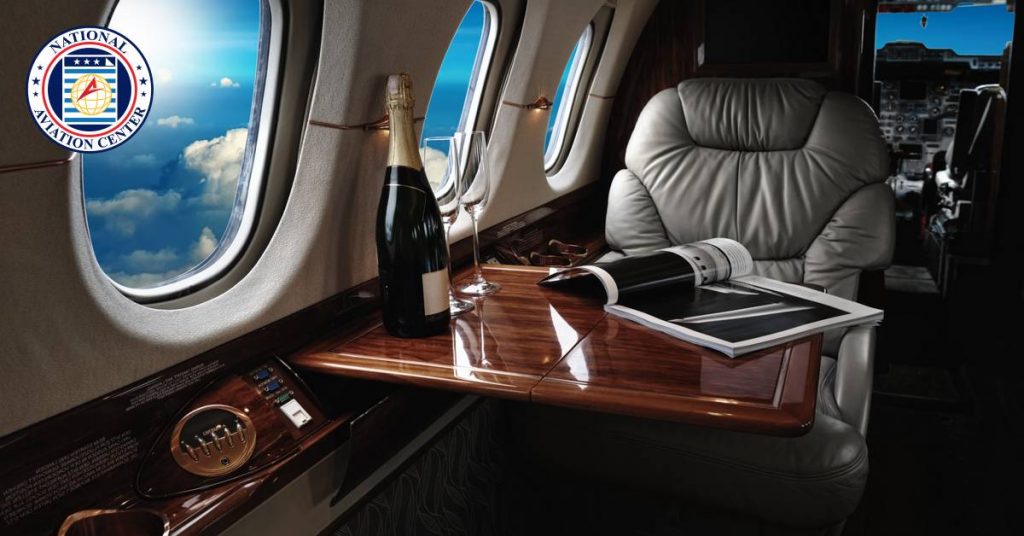 National Aviation Center
Whether you are registering an airplane or merely consulting information about one, you are going to need to submit some forms. You could do this through the Federal Aviation Administration, but you can also avoid the bureaucracy and complications of this by trusting our platform here at the National Aviation Administration. You will find the forms for requesting an abstract here, as well as all others. And, should you need some additional help with submitting your form, don't hesitate to use our website chat, fill out our contact form, or give us a call at 1-800-357-0893 and we'll answer your questions in no time.