Owning an aircraft means a lot of additional responsibilities outside of maintenance and repair work. Aircraft owners also need to acquire specific documents to prove ownership, verify the way in which they received the aircraft, and so on. This is done through the aircraft registration process, a process that can vary between aircraft owners and operators. However, registering your aircraft might take some time, longer than you would like, but without it, you are stuck on the ground. Or are you? Not necessarily. Temporary registration is an option available to aircraft owners who do not have or are waiting on their aircraft registration. Before we can explain exactly what it is and how it works, we need to take a look at standard aircraft registration first.
What Is Aircraft Registration?
Aircraft registration is much like the license plate of a car or registration on a vessel as it indicates the country of origin. It also proves whether or not it has 'airworthiness', meaning it meets all the standards required for operation, performance, and construction. These standards include factors such as weight and balance.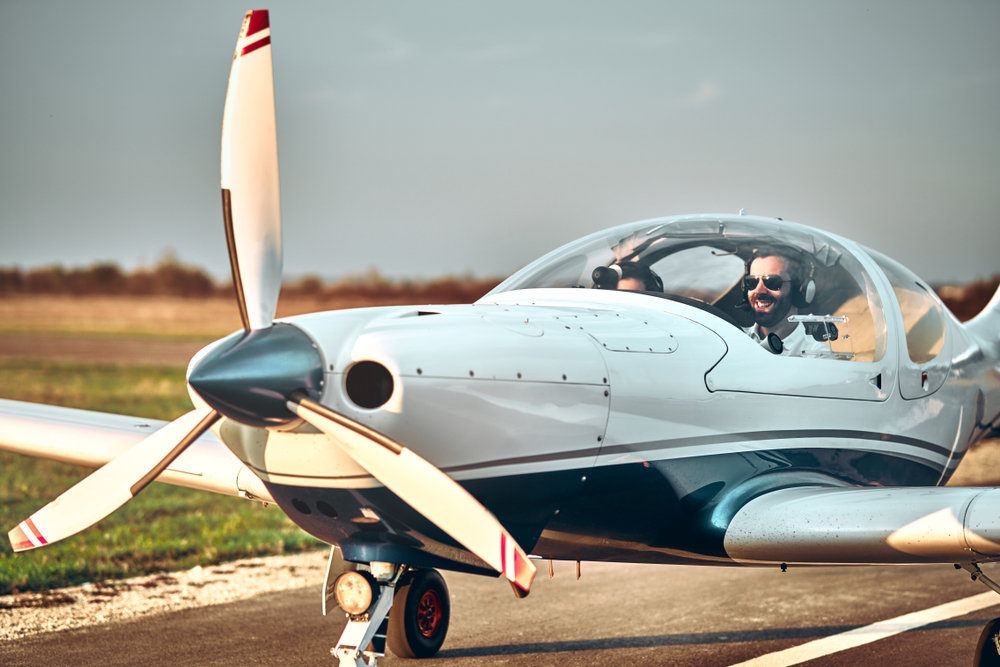 Why Is Aircraft Registration Important?
Aircraft registration serves a number of purposes aside from verifying ownership, airworthiness, and permission to fly. Your registration is kept in a database of other aircraft owners just like you, which makes it possible for you to be contacted if necessary. For example, if there is an ongoing investigation regarding a stolen aircraft and your aircraft registration number matches the number of the missing aircraft, this likely means that the person who sold it to you did so illegally. 
Other times it is necessary to contact all aircraft owners because of changes to laws about aircraft ownership; it helps you stay compliant with the law, otherwise, you may be grounded or even lose your license. You might also receive information about optional seminars in your air area which aircraft owners are encouraged to attend. A valid address is necessary for your aircraft registration, and you should update your address any time it changes.
What Is Temporary Registration?
Having a temporary aircraft registration states that you are legally allowed to operate your aircraft until your authentic certificate arrives. This means that you may only have a temporary registration if you have provided a declaration of intent to use your plane over an extended period of time. Further, it is required that you have already operated the aircraft. You are not allowed to have a 'trial period' to see if you like the aircraft or operating an aircraft. The temporary registration is only granted when you have demonstrated that you plan to continue using it, but only if you have already done so. The reason is that receiving it before your aircraft registration arrives means that you would be doing so while your current registration is invalid, like in the case of expiration or a change of address. The fast-track procedure for a temporary registration is colloquially referred to as a 'flying time wire' or 'fly wire'.
How Can I Get Temporary Aircraft Registration?
You need to request your temporary registration, it is not granted automatically during the renewal process. Temporary registration is only granted in between the application for your aircraft registration and receiving your certificate. This means that any time you make changes to your registration, you may be eligible for temporary registration. While the registration is pending you are only allowed to fly in domestic territory unless there is a possibility where you might need to fly outside the U.S., in which case you can apply for the fast-track mentioned above. This gives you permission to operate your aircraft in all airspace.
If you already have temporary aircraft registration, you are allowed to request an extension on its effectiveness. 
How Can I Be a Responsible Aircraft Owner?
Are you in need of an application for a new aircraft registration? Is your existing registration about to expire? Do you want to have your own temporary aircraft registration while you wait? Look no further, because we have every form you need – and so much more. As an aircraft owner, you are expected to possess documents affirming your ability to own and operate your aircraft. Knowing which forms you need and understanding how to fill them out can be a hassle though. The National Aviation Center is here to provide you with important forms such as applications and requests. All you have to do is complete and upload them, and we take care of the rest. 
We offer our services on a secure website that is user-friendly, making it easier for you to find what you need. Our online management system takes the headache and guesswork out of locating and organizing your special documents so you never need to worry about being grounded due to lack of paperwork. If you have any questions about which documents you need or how to complete your application, our team is always available to help you.