One of the great things about picking up aviation as a hobby is that it is something you can enjoy for much of your life. Of course, as your life and family evolve and change, you may find that so too do your personal aircraft needs. The airplane that you own today may not make much sense for you a few years down the road. Perhaps you have outgrown your smaller, starter aircraft and are ready to take on a more serious plane. Maybe you are looking to downsize, as you no longer need the size and capacity of your current aircraft. Regardless, if it is time to move on from your airplane, you will likely be looking to sell it to someone else and complete an FAA transfer of ownership. Owning your own aircraft is a cost-prohibitive practice, and there is a bustling secondary market for this reason. For individuals who are new to aviation, or those who are on a budget, there are some great deals to be had when purchasing a previously owned aircraft.
If you are looking to sell your airplane, you will have a bit of preliminary work to do. First, you will want to thoroughly clean and inspect your aircraft. You should also make sure that it is up-to-date on all of its necessary maintenance. Then, you will want to take high-resolution photographs of your aircraft's interior and exterior. You will want to feature these in the print and online listings that you use to market your airplane. A detailed listing that outlines all of your plane's specs and particulars will also be helpful to potential buyers. Once you have located a buyer and you have agreed on a price, you are going to need to complete a bit of paperwork with the Federal Aviation Administration (FAA), including an FAA transfer of ownership.
Why Do You Need to File an FAA Transfer of Ownership?
In all of your time training to get your pilot's license, you likely came to appreciate how dangerous aviation can be. For that reason, the agency that issued your license, the FAA, tightly regulates the U.S. skies. They do this in a couple of different ways. For one, the FAA handles air traffic control, ensuring that mid-air collisions are prevented and planes remain on schedule with their flight plans. Additionally, they maintain a registry of all aircraft operating in the United States. As an agency, the FAA has been around in its current form for roughly 70 years, and their role is just as important today as it was when it was founded so many years ago.
Think back to when you first bought your aircraft. You had to complete Form AC 8050-1 – Aircraft Registration Application with the FAA. This document registered your aircraft and assigned an N-number (often called a tail number). Once you had this registration, it was good for a period of three years. You then received notices from the FAA shortly before your registration was set to expire, reminding you to submit a renewal. As you likely deduced, the FAA takes measures to stay as informed as possible on aircraft within federal jurisdiction, and this includes transactions involving airplanes.
Completing a Bill of Sale and More
When you sell an aircraft, you have a responsibility to provide the buyer with a bill of sale, which they can then use to demonstrate proof of ownership. This document is officially known as an FAA Form 8050-2, and it will prompt you for some information about yourself as well as the aircraft. You can download a PDF copy of this form from the FAA's website, or you can work with us at the National Aviation Center. We have a streamlined web template that you can use to process your Form 8050-2 online. 
The buyer will then need to complete an AC 8050-1 – Aircraft Registration Application, which they will need to submit to the FAA packaged with a copy of the bill of sale. If the new buyer will not be maintaining the plane's current N-number, it is your duty as the seller to remove any markings of it from your aircraft. You will also need to sign over the original aircraft registration certificate, which will then need to be sent to the FAA's offices in Oklahoma City, Oklahoma. Lastly, make sure that you remove any FCC radio license that has your name on it before completing the transfer of ownership.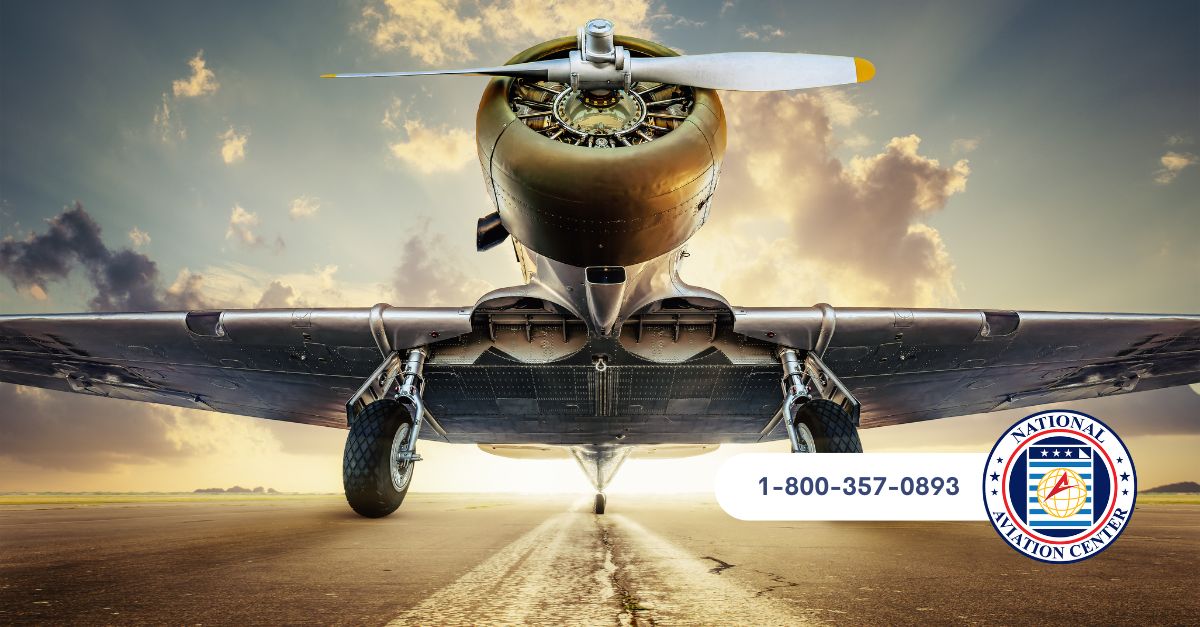 File Your FAA Paperwork Online
Instead of printing out a bunch of PDFs, filling them out by hand, and mailing them to the FAA's Oklahoma City office, why not work with us? We are a private service that allows you to complete your FAA applications online via an SSL-encrypted web portal. If you would like to learn more about our services, visit our helpful Frequently Asked Questions page, or contact us by phone or email.