Are you looking for a way to escape the stresses of daily life on the ground? Well, if you have an affinity for aviation, you may want to look into purchasing your very own airplane. When you own an aircraft, you have the luxury of being able to take off whenever the urge should strike you. There is no feeling of liberation that is quite equal to soaring miles above the ground. Of course, the road to piloting your own aircraft can be a long and challenging one. Just obtaining your pilot's license in the first place will take many hours of study and instruction in the cockpit. From there, you will need to scour the web as well as print listings looking for the right aircraft for you. Once you have located your dream bird and the keys are in your hand, you may be eager to hit the runway. You will first need to get your N-number registration, though, and working with a private service such as ours at the National Aviation Center can allow you to do this online.
If you are passionate about planes, you probably were not drawn in by the prospect of filling out paperwork with the Federal Aviation Administration (FAA). Still, as you likely know, flying an aircraft is a privilege, and when not done properly, it can be incredibly dangerous. Just as you would not take off without ensuring that your plane is in good working order, so too should you not leave the runway without an N-number registration from the FAA. In the world of aviation, it is paramount that all of your documentation is up-to-date and valid. 
Why Do You Need an N-Number Registration from the FAA?
Since its invention in the early 1900s, air travel has been a fairly well-regulated practice in the United States. The Federal Aviation Administration has been around in its current form since 1950, though it did have earlier iterations that carried out similar duties and responsibilities. For their part, the FAA manages air traffic control, issues pilot licenses, and manages registrations and N-numbers. The "N" designation has been in place since 1919 when it was assigned to the U.S. Other nations have their own call sign letters, such as "G" for Great Britain and "F" for France.
In a nutshell, an N-number signifies that an aircraft is registered with the FAA. An N-number begins with the letter "N" and is then followed by a string of numbers (two to five digits), and sometimes bookended by additional letters. You do have the option to customize your N-number by submitting a written request to the FAA's offices in Oklahoma City, Oklahoma. You should provide at least five choices in case your desired number is taken.
Completing a Form AC 8050-1 Online
So, now that you understand a little bit about the background of the N-number registration and the FAA, you are probably curious about how you can get yours. To register your aircraft with the FAA, you will need to complete what is called a "Form AC 8050-1 – Aircraft Registration Application." This document will prompt you for some basic information about yourself, such as your name, title, and address. You will also need to provide some information about your aircraft, including its make, model, and serial number. Once completed, you can mail this form to the FAA's office for processing.
Once your airplane has been registered, your registration will be valid for a period of three years, at which point it will require renewal. It is a must to stay on top of your renewal process, as failing to do so could result in the loss of your N-number. The FAA will send reminders out at six months and two months prior to your registration's expiration. In those reminders, notices will be a code that you will need to enter on your renewal application.
To register an aircraft with the United States, you will need to be a permanent resident or citizen. There are some exceptions to this, however. You can also register your plane under the name of your corporation, should you so choose.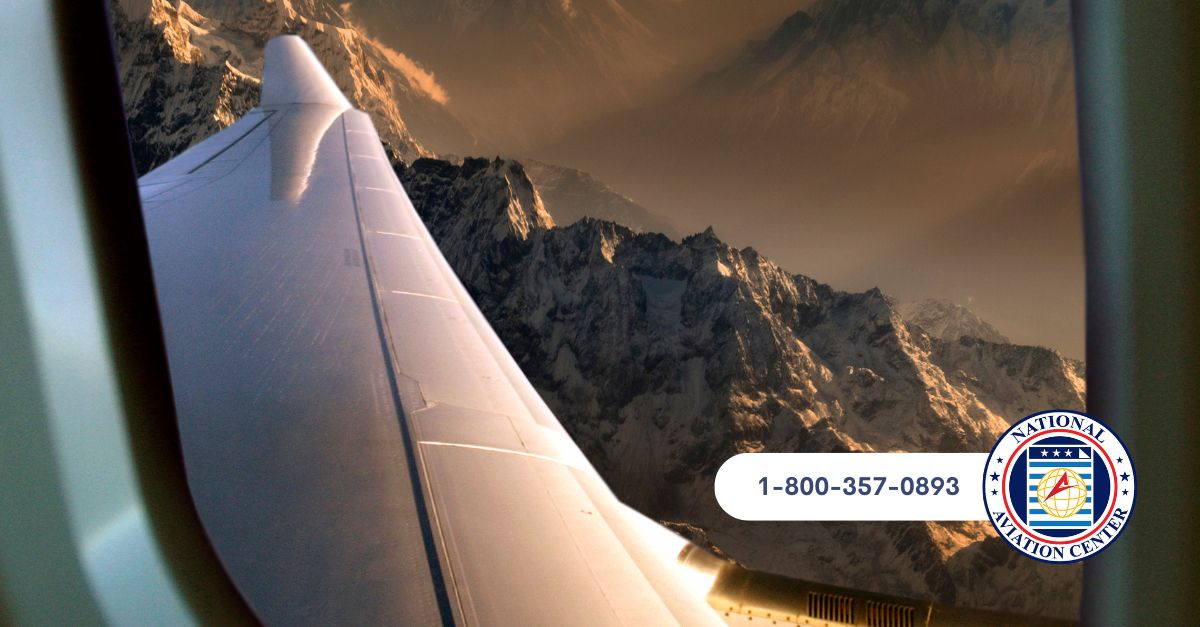 Work with Us Today!
You can complete your Form AC 8050-1 by visiting the FAA's website and locating the PDF file for the aircraft registration application. From there, you can download it, print it out, fill it out by hand, and mail it in for processing. If that sounds like too much of a hassle, however, you can also work with us at the National Aviation Center to process your application online.
We offer easy-to-fill online forms for this and a number of other FAA documentation matters. To learn more about how we can help you cut down on paperwork, visit our Frequently Asked Questions page. You can also contact us by email or phone with any questions you may have.