Aviation is truly a pastime unlike any other. When you are piloting your own aircraft, miles above the earth, weaving between the clouds, there is a sense of freedom that other hobbies simply cannot match. For those who are drawn to aviation, it is often an interest that they develop at a young age, spending their youths gazing up at the sky watching aircraft pass thousands of feet above them. If you have taken measures to turn your aviation fantasy into a reality, that process probably began with acquiring a pilot's license from the Federal Aviation Administration (FAA). Of course, getting that document was no minor feat–you had to log many hours of training in the cockpit and study hard to pass your competency exam. While obtaining your license is a necessary first stop on your journey in the skies, owning your own aircraft is a vital step to maximizing your time above the clouds. Purchasing an aircraft is not exactly a minor investment, though, and it was one that is only made after much research and deliberation. If you have managed to locate a plane that suits your needs and budget, and you have agreed on a price with the seller, you will also need to complete an FAA aircraft registration application before you can take it to the skies.
One of the great things about airplanes is that they come in all sorts of shapes and sizes. From the small, one-person hobby aircraft, to the massive international jetliners, the planes that dot our skies are a true display of variety. Even for those with pilot's licenses, though, the ones within that group who can actually buy their own planes are in a fairly elite class. Let's face it: airplanes are expensive, and even on a smaller scale they can command a price tag much higher than that of a new motor vehicle. While aircraft ownership is something of a cost-prohibitive hobby, it can be made a bit more attainable by purchasing an aircraft on the secondary market. If you peruse trade publications or online listings, you might find that you can get a great deal on a previously-owned, well-maintained aircraft. You will, though, want to make sure that any used plane you buy features an airworthiness certificate to demonstrate that it is capable of air travel. If you go this route, chances are good that the plane you are purchasing already carries an FAA aircraft registration. In such a situation, you will still need to apply for a registration of your own with the FAA. Read on to learn more about how you can get your FAA registration online.
What Form is Required for an FAA Aircraft Registration?
If you have more than a passing interest in aviation, you probably have some degree of familiarity with the FAA. As an agency, the FAA is tasked with regulating and monitoring United States airspace. Having been around for some 70-odd years, the FAA is charged with a fairly important set of responsibilities, and they carry them out in a multitude of different ways. For instance, in order to avoid collisions and accidents, the FAA handles air traffic control across the country. The FAA also issues pilot's licenses to individuals who have met their basic competency requirements. Perhaps most importantly, when it comes to their duties, however, the FAA maintains a thorough, comprehensive registry of all aircraft that are owned in the United States.
As an airman, you have an obligation to stay current on all of your necessary FAA documentation. This typically begins with the completion of an FAA aircraft registration form, which is technically referred to as an AC 8050-1. This form will ask you for your airplane's manufacturer, model, and serial number. You will also need to provide your name, address, and signature. Once completed, you can submit this document to the FAA's office in Oklahoma City, Oklahoma for processing.
Once issued, your aircraft registration will assign your plane an N-number for identification purposes. Your registration will also be valid for a duration of three years. Six months before your registration is set to expire, the FAA will send you a reminder notice that includes a security code which you will need to fill in on your renewal request. The FAA will also send you a follow-up eight weeks before your registration's expiration date.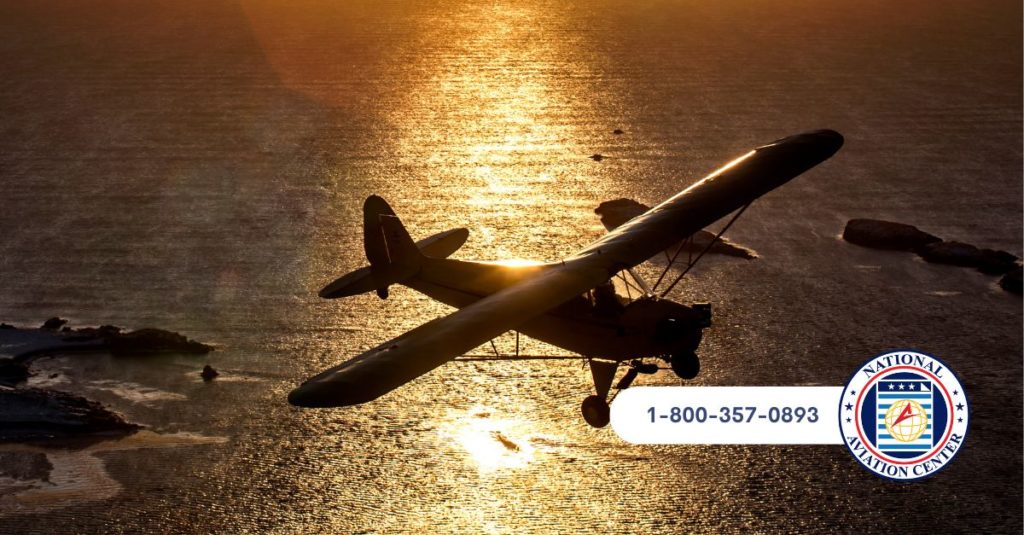 Find the FAA Forms You Need on Our Site
No matter what your FAA paperwork needs may be, we can help. At the National Aviation Center, we have fillable, online forms for all FAA documentation matters. To learn more about how we can get you closer to take off, take a few moments to browse our site.