If you have been fortunate enough to fulfill your lifelong dream of owning your own plane, chances are good that you are a bit of an independent spirit. After all, what is more freeing than navigating the skies on your own in an aircraft that is registered in your name? In that vein of uniqueness and individuality, you may find yourself curious about acquiring your own custom tail number from the Federal Aviation Administration (FAA). Before you begin that process, however, you will want to peruse the aircraft tail numbers database to see if your one-of-kind number is, indeed, one-of-a-kind.
As its name suggests, the tail number–or n-number–database is a registry of all tail numbers assigned to U.S. aircraft. By scanning this database, you can determine whether or not the number that you desire is available. Read on to learn more about tail numbers, as well as how you can access this FAA database online.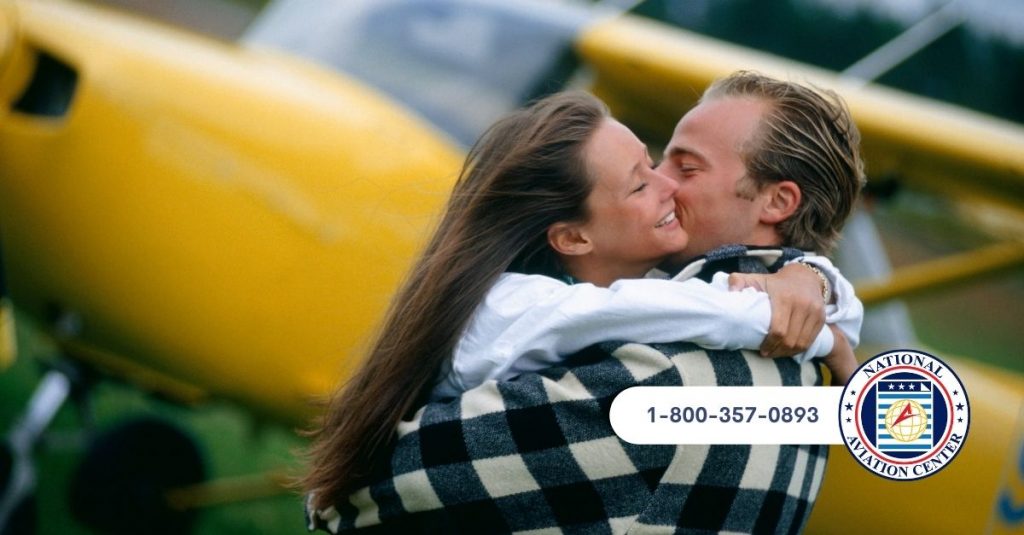 What Is A Tail or N-Number?
If you are an aviation aficionado, you have probably spent a considerable amount of time around airplanes. You know all about the makes, models, and particulars of the various aircraft that come in and out of your local hangar or airfield. Have you ever found yourself wondering, however, just what that string of numbers on the tail signifies?
The tail number often called an n-number, is a piece of identification utilized by the FAA for registered aircraft. The letter "N", which is affixed to the front of the alphanumeric string, is issued to all planes in the United States. Other countries are assigned different numbers. For example, planes registered in the United Kingdom have tail numbers that begin with the letter "G".
A tail number can consist of a combination of up to five characters. An example would be "N12345" or "N123AB". You cannot use the letters "I" or "O", due to their visual similarities to the numbers "1" and "0". Outside of that, and within a few other parameters (certain numbers are reserved for FAA airplanes, for example), you do have the ability to customize your number to reflect something significant to you. Maybe it's the date of your wedding anniversary, or perhaps the birthday of your first child. Regardless, by completing the FAA's required to process, you can obtain that special number that you are seeking.
Utilizing the Aircraft Tail Numbers Database
The FAA is a government agency that works under the Department of Transportation. It was founded with the idea of creating regulations that serve to protect U.S. skies. They are also tasked with issuing pilot licenses and aircraft registrations. They also maintain a well-kept database of all registered aircraft in the United States.
It is possible for you to access this registry. In fact, this is compulsory for you to ensure your desired n-number is available. If you visit the FAA's website, you will see that they have a relatively handy look-up function that allows you to browse for your tail number. If it is not taken, you are free to claim it.
To do this, you will need to submit a letter to the FAA's offices in Oklahoma City, Oklahoma. In this letter, you should include some pertinent information about yourself (name, address, etc.) and some basic facts about your plane (make, model, serial and current n-numbers). Of course, you will also want to provide the tail number that you are aiming to obtain.
Getting an Abstract and Submitting Other FAA Documentation
Maybe looking up n-numbers has you a bit curious about other items related to a plane. Perhaps you want to view its previous owners, mortgages, or claims of lien. You can get all of this information and more by requesting what is called an abstract. To do this, you can complete a simple request form and mail it to the FAA.
In 2022, however, who has time to go to the post office? The good news is, for busy, enterprising aviators such as yourself, there is an easier way. At the National Aviation Center, we are a private service that helps individuals file their FAA documentation online. We offer a bevy of helpful, easy-to-fill online forms for requesting an abstract, applying for initial registration, or even filing a mechanic's lien.
Take a few minutes to explore the navigation on our website. You will see that our diverse offering of forms covers nearly any FAA paperwork need imaginable. We understand that data security is also crucial, now more than ever. With this in mind, we also employ an SSL-encrypted web portal that allows you to transmit your personal data safely. To learn more about the services that we provide, or to get answers to any lingering questions that you may have, contact one of our helpful and experienced customer service representatives today.