Owning an aircraft is both a significant responsibility and a considerable investment. With such a sizable financial commitment at stake, it is not common to enter an airplane security agreement. If you are in the market to purchase an aircraft, the National Aviation Center can help you understand just what goes into an aircraft security agreement.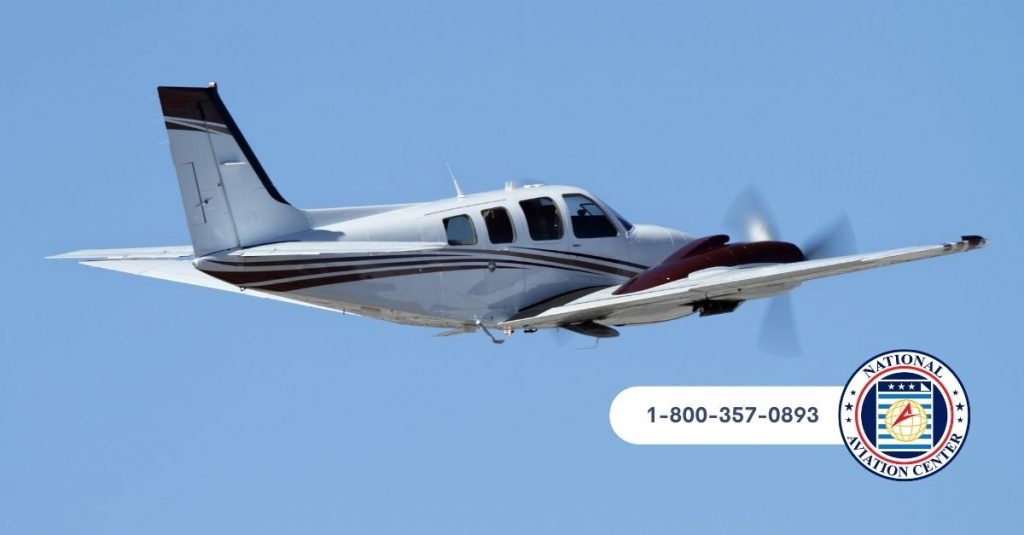 What is an Airplane Security Agreement?
If you have done a bit of research into aircraft ownership and financing, you probably recognize that it can be a complicated endeavor. The purchase of airplane security is not an uncommon practice, as it serves to leverage an aircraft (or parts of an aircraft) as collateral in the event that a debtor is unable to pay a creditor. While this may seem like a fairly straightforward third-party transaction, you are required to file an aircraft security agreement with the Federal Aviation Administration (FAA).
Again, an aircraft security agreement is somewhat of a commonplace contract, since airplanes can carry significant costs and retain their value well. It is not dissimilar to a home mortgage, and many aviators find themselves entering into airplane security agreements.
So, what is needed to file an aircraft security agreement? You will need to submit a completed agreement/contract with an application for aircraft registration, or another sufficient indicator of ownership. Your agreement should include the following information:
Your plane's manufacturer, model designation, serial number, and U.S. registration number

The signature of the involved debtor

An accurate conveyance of the security interest

If signing as a representative of a corporation, the proper signatory title or other proof of authority
How Can the National Aviation Center Help?
With purchase agreements, registrations, and other documents, it can be easy to get overwhelmed with the aircraft security agreement process. Fortunately, a private service like the National Aviation Center can help. We offer a streamlined, fillable form that separates the important, pertinent information from the confusing and often inapplicable details. While the FAA does make security agreement forms available, they can be loaded with fine print and be somewhat difficult to navigate.
With such an investment on the line, it is in your best interests to get your aircraft security agreement document filled out completely and accurately the first time. Omitting information by accident can slow down your application processing and could complicate your financing arrangement. With our help, you can achieve the peace of mind of knowing that your forms have been completed and submitted in a complete fashion.
Get the Forms You Need Today
Our experienced and friendly customer service representatives are ready to help you. If you need assistance with an aircraft security agreement or a number of other documents, our simplified forms make submitting your applications a breeze. No matter what form of application you need to submit to the FAA, the National Aviation Center has you covered. Take a moment to explore our site and discover the documents that we have available to be submitted via a secure, SSL-encrypted portal.