Think back to when you bought your first car. The excitement of the open road, the freedom to cruise whenever and wherever you wanted. With that purchase, though, also came a fair amount of responsibility. You had to obtain proper licensing as well as registration for your vehicle. If you are in a position to own an airplane, this process is not much different. You will soon find yourself in a place where you need to complete an aircraft registration renewal, as well as other documentation matters with the Federal Aviation Administration (FAA).
It is probably not much of a shock that airplane ownership comes with a large volume of paperwork. You had to complete many hours of training and pass a difficult test to even fly on your own in the first place–taking to the skies in your own aircraft also calls for some bureaucratic legwork.
The FAA, as an organization, is charged with protecting the U.S. skies. They are tasked with designing and implementing new regulations and laws that aim to keep American pilots and passengers safe. Governing surrounding skies on international waters as well, this sector of the U.S. Department of Transportation must account for all planes in our airspace. In order to effectively do this, they must keep an accurate registry of all privately owned aircraft in the U.S.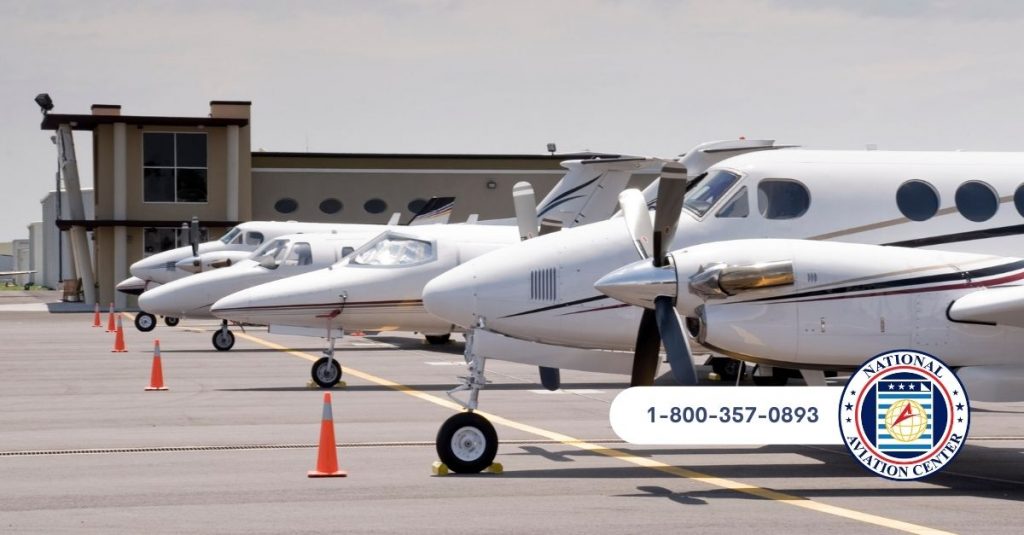 The Initial Aircraft Registration Process
After months or even years of saving, it is finally time to purchase your own airplane. You have done your research, found a seller, negotiated a price, and now you are ready to haul your new plane back to your hangar. Before you are cleared for takeoff, however, you will want to make sure that your plane is registered with the FAA.
To accomplish this, you will need to locate an FAA Form AC 8050-1. This document, also known as an application for registration, must be filled out completely and returned to the FAA along with payment for the requisite fee. This form will ask for some personal information about yourself (e.g., your name and address), as well as some facts about your plane, including its model and serial numbers.
When filing for initial registration, you will have the opportunity to request a personalized N-number. This piece of identification will be affixed to the tail of your aircraft, and within some specific parameters, you can select numbers that have a special meaning to you.
Aircraft Registration Renewals and Re-Registration Guidelines
Once you have successfully completed your initial aircraft registration and received your documentation and N-number, you are ready to hit the runway. This is not, however, the end of your FAA paperwork journey. Every three years, you will need to complete a registration renewal. The reason for this is so that the FAA can maintain accurate records in the event that you have moved, changed your name, or if your plane has changed in ownership.
Six months before your renewal is due, the FAA will send you a notice and special security number via mail. If you lose track of this reminder, another will go out two months before your registration is set to expire. You will want to apply for renewal as promptly as possible. For one, it is illegal to operate an aircraft with valid registration, and for two, the process of getting your N-number back can be a bit of a headache.
If your plane was registered prior to October 1, 2010, you will need to complete a re-registration with the FAA. This is due to a change in the law that aimed to put all aircraft owners on the three-year renewal schedule. To execute this process, you will need to complete Form 8050-1a and submit it to FAA headquarters in Oklahoma City, Oklahoma. 
Submit Your Aircraft Registration Renewal Online and More
As you may have picked up from reading this article, there is a staggering amount of FAA paperwork that comes along with owning your own aircraft. Just keeping track of all the forms you need, confusing names like AC 8050-1 and AC 8050-1a, and what supplemental documents you need to submit can be a real hassle. Add into the mix printing out and signing forms and long lines down at the post office–you cannot be blamed if your head is spinning a bit.
Luckily, a simpler solution is available. You can submit your aircraft registration renewal online by working with us, at the National Aviation Center. We are a private service that was founded on the principle of helping aviators submit their documentation in a quick and accurate fashion. We offer a host of easy-to-fill web forms for all of your FAA registration, renewal, and re-registration needs. We can also help you with changes of address, claims of lien, and more. To get your questions answered, contact one of our customer service representatives today.