Once your aircraft registration has expired, you can no longer renew it. It's in these cases that you will have to reinstate airplane registration instead of renewing it. Let's talk about what this process entails and when you will have to go through it.
When to Renew Your Airplane Registration?
As with anything, you will need to pay attention to how long it's been seen you last registered your aircraft. In order to confirm, check your registration for its expiration date. It's important that you don't risk yourself by using your boat with an expired registration, since this can result in monetary penalties and even the forced grounding of your aircraft. It's always good to set up reminders in regards to the expiration and renewal of your registration to avoid the possibility of flying with no valid documentation. It's also important to know that you can only renew your registration if it hasn't expired yet. Anything past that, you will have to reinstate your certificate of registration.
Did Your Airplane Registration Expire?
So, did your registration expiration date creep up on you without you realizing it? If you let your airplane documentation expire, you will need to reinstate your registration. This will also come useful if you meant to renew your documentation for multiple years but didn't or you simply forgot to renew your registration. It may seem impossible, but, as busy as we all get, this is absolutely the kind of thing that happens. Unfortunately, once it expires, you can't just go through the renewal process anymore. Instead, you have to go through the reinstate airplane process. Fortunately, this is just as easy as it can be when you use our forms. On our home page, we have everything you need to get your documentation back to where it should be.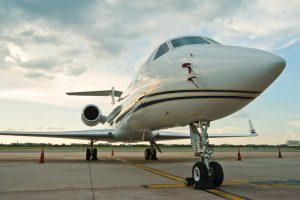 Reinstate Airplane Process
You can find the reinstate airplane form on our home page under the re-registration tab. This form is for those who, for whatever reason, had their registration expire. The process to re-register your airplane is like a simpler version of the original registration, but it will still require you to fill up the right form. Once you fill it up here on our website and send it over to us, we can make sure that it's good and ready to submit to the Federal Aviation Administration. This way, you avoid the trouble of having them take a look, find a mistake, and return it without completing the process. We are here to make sure your documentation is taken care of as soon as possible.
Trust the National Aviation Center
Here at the National Aviation Center, we want to make sure that every aviation-related form is both easily accessible and readily available to anyone looking to file an airplane claim of lien or any other document related to an aircraft. These forms, be they to reinstate airplane registration, a new registration, or any other form, are all ready for you to fill up on our home page, but if you need some additional help with any of them, don't worry. Use our website chat, fill out our contact form, or give us a call at 1-800-357-0893 and we'll answer your questions in no time.