Have you always wondered what it would be like to own an airplane? Perhaps you went through getting your pilot's license and would like to have a plane that you could use at your leisure so you could travel, go away with friends and family, or just go for a ride in the beautiful sky when you want. Purchasing an aircraft is a significant investment, and taking steps to buy one is not something you would ever want to take lightly. That being said, when you do find a plane for sale on the market that you are interested in, doing a little homework regarding that specific aircraft is always a good idea. The first step for you might be to perform an N-number inquiry. If you are unfamiliar with just what that is, we at the National Aviation Center are glad to explain it to you.
Finding an N-Number
The N-number is the identification number for an aircraft in the United States. All airplanes in the U.S. are required by law to register with the Federal Aviation Administration or FAA so that they can be part of the national database. Every aircraft in the world has a unique registration number depending on the country they are registered in, and in the United States, all aircraft numbers begin with the letter N. You can identify the number for a plane since it must be displayed on the aircraft for all to see.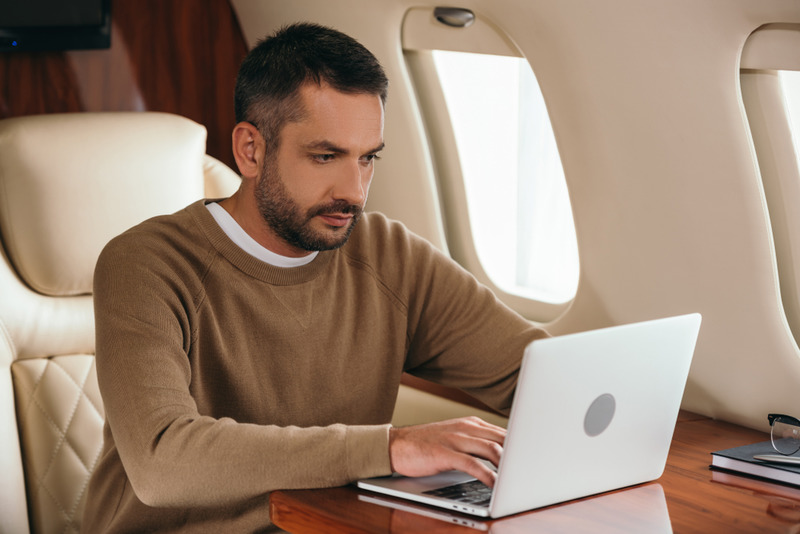 Performing an N-number Inquiry
Performing an N-number inquiry is something that is simple for you to do. Once you have the N-number, you can go to any website that has the search function available. You then just need to type the number into the search box, hit Enter, and await the results. You will get background information regarding the aircraft, including when it was registered and when the registration expires, who the owner of the plane is and what the registered address is, and more. This information can be useful to you as you move forward with a purchase, allowing you to decide if indeed it is the right purchase for you.
Getting Your N-Number
After you perform an N-number inquiry and you decide to buy a plane for yourself, you will need to register the aircraft so that you can have an N-number assigned to your aircraft. Here at the National Aviation Center, we can assist you with all the paperwork you will need to file with the FAA. We put all the registration forms you may need on our website so you can file with us electronically, avoiding paper copies that you might otherwise need to mail to the FAA. Our streamlined process gives you faster and easier access, and we have experts examine everything before it gets forwarded to the FAA for you for final approval. Make sure to come to us for safe, secure online submission of forms so you can register your aircraft and start enjoying it right away.