Aviation is a part of the rich tapestry of American history. When the Wright brothers first took off in their airplane in Kitty Hawk, North Carolina way back in December of 1903, it ushered in a rapidly advancing era of air travel technology. Some 100-plus years later, airplanes are commonplace, from the large commercial jets used for travel, to smaller, hobby planes piloted by aviation enthusiasts. If you have a passion for aircraft and have taken the measures necessary to obtain your pilot's license from the Federal Aviation Administration (FAA), you are in a rather elite company. After all, it takes a special sort of individual to cruise above the clouds in the cockpit all on their own, with the worries of daily life back on the ground seeming far, far away. To truly maximize the liberating feeling that comes with piloting a plane, however, it is helpful to own your own aircraft. There are a wide array of different manufacturers and models available to aviators, and the plane that you ultimately decide is right for you should account for your needs and ambitions. Once you have found the plane of your dreams, though, there will be a bit of paperwork to complete with the FAA, and that typically begins by completing what is known as Form AC8050-1 – Aircraft Registration Application.
As you likely realize, buying an airplane is not exactly a minor purchase. Even on the low end, they can typically run much more expensive than a boat or a car. On the high end, there is really no cap to how expensive personal jets can be. In order to make owning your own plane a more attainable dream, you may find that you can snag a great deal on a previously-owned aircraft on the secondary market. This will, however, call for a bit of legwork. You will first need to determine which type of aircraft is right for you and falls within the parameters of your budget. From there, you can begin browsing online and print "for sale" listings to find a seller in your area. Once you have inspected the aircraft for yourself and negotiated a fair price, you are very nearly ready to clear the runway. Before you take off, though, you will want to make sure that all of your FAA documentation is valid and current. Your starting point in this area, most commonly, will be filling out and processing a Form AC8050-1, and at the National Aviation Center, we can help you do this online.
Is the Form AC8050-1 Required by the FAA?
While flying a plane on your own is a unique privilege, it also comes with a high level of responsibility. If you think about it, this is logical–even when done safely, flying a plane comes with a fair amount of risk, and whatever actions can be taken to mitigate that risk should be carried out. The Federal Aviation Administration, which has existed in one form or another for more than 70 years, is the government agency tasked with monitoring and regulating our skies. They accomplish this in a few different ways. The FAA manages air traffic control, which allows pilots to safely navigate the skies and avoid potentially catastrophic mishaps. They also issue pilot's licenses, which ensures that those who fly aircraft in the U.S. airspace have a certain degree of competency. The FAA also maintains a registry of all of the aircraft operating in the country, and when you purchase or come into possession of an airplane, it is your duty to register it with the FAA.
So, how does one go about registering an aircraft? It all starts with Form AC8050-1 – Aircraft Registration Application. This document will ask you for your name and address, as well as some key information about your airplane. Specifically, you will need to provide your plane's manufacturer, model, and serial number. Once processed, your registration will provide you with an N-number, which is also commonly referred to as a tail number. This alphanumeric string of digits identifies your aircraft with the FAA.
When you receive your aircraft registration from the FAA, it will be valid for a period of three years, at the end of which you will need to submit a renewal request. You will receive a notice in the mail reminding you to do this six months before your registration is set to expire. The FAA will also send you a follow-up notice eight weeks out. Both of these reminders will contain a security code, which you will need to enter on your renewal request.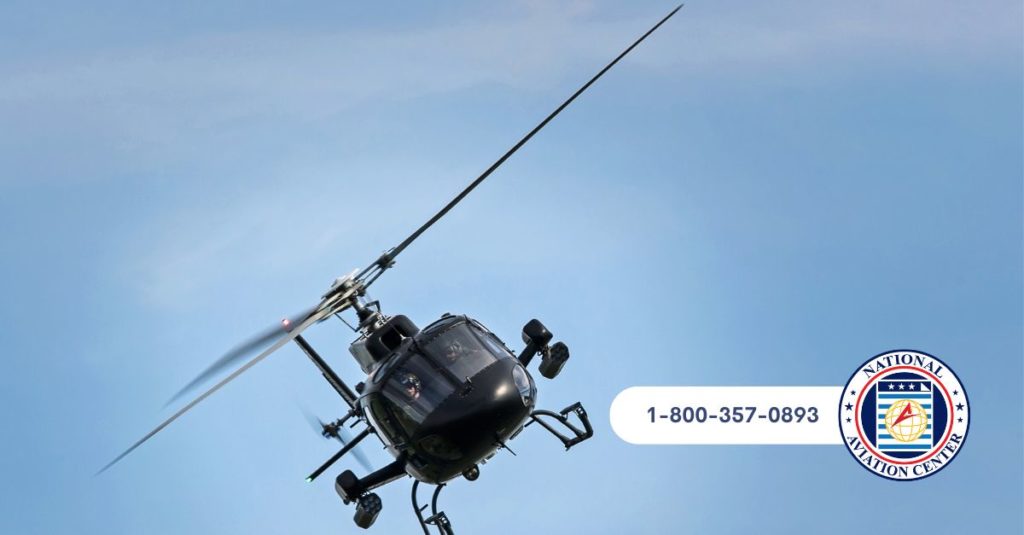 File Your FAA Documentation Online
Whether you need to apply for initial registration or submit a renewal request, we can help you do it online. Take a few minutes and explore our navigation menu–you will see that we have easy-to-fill web forms for all of your FAA paperwork needs.