You have plenty to worry about in your life. Between everything involving your job, your family, your airplane, and everything else, the last thing that you have time for is to be concerned with the legality of your aircraft's registration. We designed the National Aviation Center to help busy people like you take one task off of their list. Saving yourself time and worry is important, even if it's just getting (and staying on) the aircraft registration list. 
Who's Eligible to Get on the Aircraft Registration List? 
Your aircraft may be eligible if it meets certain criteria. For one thing, it can't be registered in another country already. On top of that, if you're a sole owner, then you have to be a citizen of the United States. Or, alternatively, you could be an individual citizen of a foreign country that's lawfully admitted for permanent residence in America too.  If it's owned by a partnership, then one of the partners has to be an American citizen. After that, it gets complicated.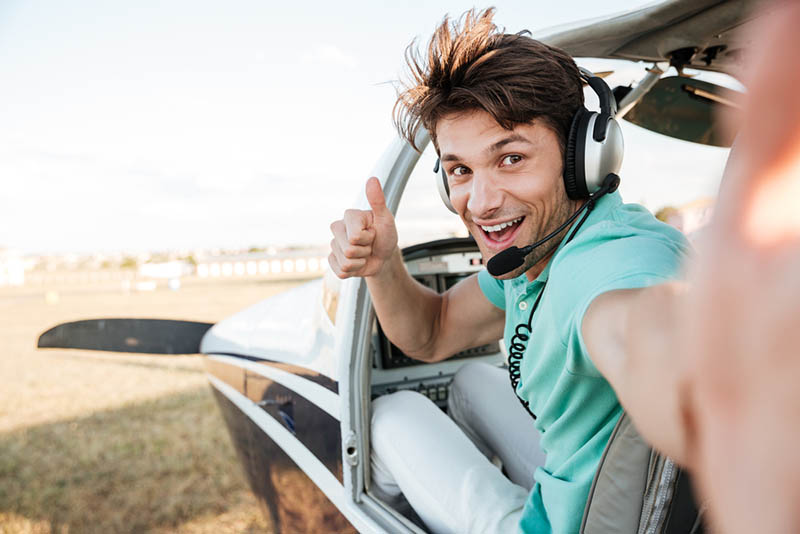 Corporate or Association Ownership of an Aircraft 
Yes, corporations and associations can register an aircraft in the United States. To do that, they have to be organized under United States law, the presidents and at least two-thirds of the board of directors (or however the managing officers are organized) have to be US citizens, and at least three-fourths of the voting interest in the corporation or association is owned or controlled by American citizens. As you can clearly see, these laws are rather complex. If you would like further clarification, you can always reach out to our staff for more.
What You Get if You're On the List 
Simply put, you can legally operate your aircraft. Many planes can't legally fly without being on this list. This isn't something that you can just choose not to do or wait until you have a free moment to take care of it. We know that no one wants to have to put their flying plans on hold because of this paperwork. That's why we designed our site, in many ways, to be able to get you the documentation that you need as quickly as possible. 
Online Service 
No one wants to have to send anything in by mail. Writing something out by hand, putting it in an envelope, then getting a stamp – it feels like something out of an earlier time. Today, the National Aviation Center makes it possible to do everything online. You just have to type in the forms, click the button to send them to us, and we'll take care of the rest. That "taking care" includes sending them on to the relevant authorities, yes, but it also includes our professional document processors making sure that your forms are perfectly filled out. We can do more than just initial registration and renewal as well. To see everything that we offer, head to our site. For more help, call us at (800) 357-0893.