For a certain type of bold individual, there is no better way to spend an afternoon than cruising above the clouds in their own aircraft. Piloting your own airplane simply affords a feeling of liberty that is hard to match. If you consider yourself to be among this class and fancy yourself as an aviator, you also know that it takes a lot of work to get to the point where you are flying solo in the cockpit. For starters, you have to study hard and log significant training hours before you can obtain a pilot's license from the Federal Aviation Administration (FAA). This is understandable–flying an airplane, no matter how experienced you are, can be dangerous, and only those with high levels of competency are allowed to take off on their lonesome. While having your license is an exciting and necessary journey in your career as an airman, owning your own plane can truly unlock the freedom that resides in the sky. As flying can be something of a lifelong hobby, though, it stands to reason that your aircraft needs may evolve over time. Should you find yourself in a position where you are looking to upgrade or downsize your airplane, you will want to learn a bit about how to complete an FAA Form 8050-2 – Aircraft Bill of Sale.
If you have an interest in aviation and airplanes in general, you likely already know that aircraft can be especially expensive. On the lower end, simple hobby aircraft can cost tens of thousands of dollars, while upscale private jets really have no ceiling when it comes to price tags. With this in mind, even the most affluent aviators will find themselves exploring the market for previously used aircraft. As this can net budding and seasoned pilots alike a great deal on a well-maintained aircraft with a previous owner, there is good reason to take a gander at the secondary market when buying a plane. Of course, if you are on the other end of that transaction, this works in your favor as well. By creating a dynamic "for sale" listing, you can command a price for your airplane that is more than fair. Should you find yourself in such a situation where you are selling your plane, however, you will need to process some paperwork with the FAA. More specifically, in order to finalize your deal, you will need to process what is called an FAA Form 8050-2, and at the National Aviation Center, we can help you do this online with just a few clicks.
What is an FAA Form 8050-2?
If you are a pilot, you are likely no stranger to completing paperwork with the FAA. As the nation's primary transportation agency for all matters concerning flight, the FAA has a long and storied history. Serving the U.S. for more than 70 years, this agency is tasked with issuing pilot's licenses, managing air traffic, and maintaining a thorough and detailed registry of all aircraft owned and operated in our airspace. When you first purchased your plane, you filled out an FAA Form 8050-1, which served to register your aircraft with the FAA. Every three years, you also received notifications in the mail reminding you to renew your registration so that you could maintain your N-number and keep your plane legal for operation. While these are compulsory measures to act in accordance with FAA guidelines, so too is processing a bill of sale in the event that your aircraft changes ownership.
If it is time to move on from your aircraft, you will have a couple of actions to take. First, you will want to thoroughly inspect and clean your plane, ensuring that is in good working order for prospective future owners. Next, you will need to create an engaging listing in print and digital marketplaces that highlight your plane's finer points, and you will want to be sure to include high-resolution photographs of your aircraft both inside and out. When you have found a buyer and negotiated a price, you will also need to submit an FAA Form 8050-2 to finalize the transaction. This document will ask for some basic information about the buyer, the seller, and the airplane, such as its manufacturer, model, serial, and N-numbers.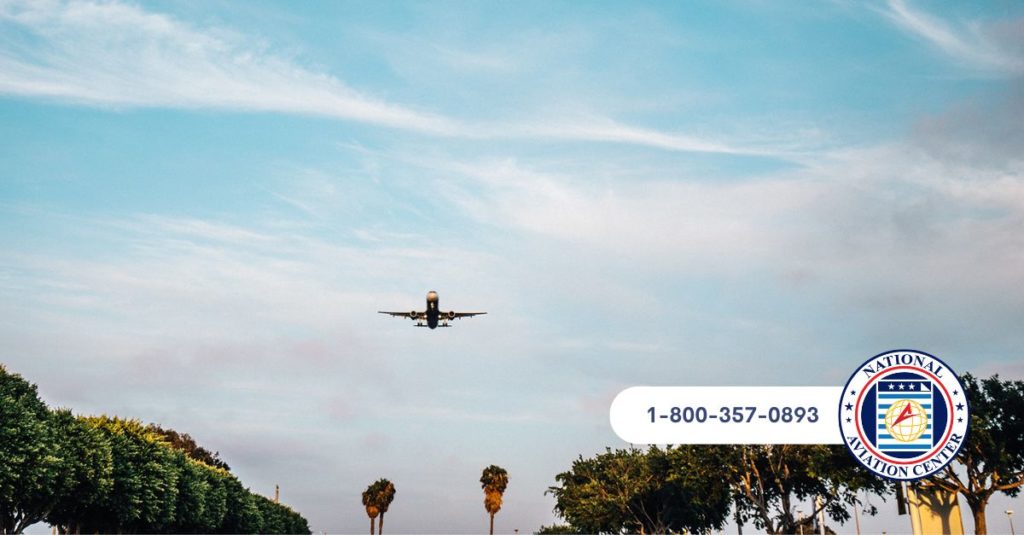 Process Your Bill of Sale Online Today
There are a couple of ways in which you can submit an FAA bill of sale. You can download and print a paper copy of this document from the FAA's website and mail it to their offices in Oklahoma City, Oklahoma. You can also save yourself time and energy by using our online forms to do this over the web. We have easy-to-fill forms for this and a number of other FAA paperwork matters. To learn more about how we can help you, take a few minutes to explore our website and our offerings.