If you are looking for how to fill out aircraft registration form, you've come to the right place. Our main goal here at the National Aviation Center is to make sure that everyone can file their airplane registration in an efficient and timely way. You won't find a better aid when it comes to properly file aircraft documentation.
How to Fill Out Aircraft Registration Form
A lot of people think that filling out these forms is too complicated and that is not unfounded. Many people call our team to ask for advice on how to fill out their registration forms given how confusing these can be at times. Let's start from the beginning.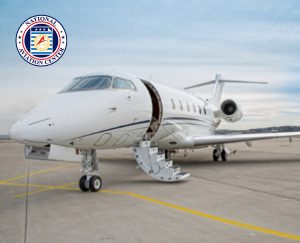 First, Make Sure You Have the Right Form
Aircraft registration is a very precise process in that there are forms specific to a wide number of filings and processes. This means that you need to first make sure that you are filling out the right form for your situation. If you need to register your aircraft, you might think you just need to fill out the registration form. You would be right, of course, if you are registering an aircraft that is brand new. However, if you are registering your aircraft because its current documentation is about to expire, you will have to use the renewal form instead. And, if your plane has already been registered but its documentation has expired, then you will need to apply using the re-registration form to restore it.
Double Check the Information
When looking at how to fill out the aircraft registration form, be sure all your information is correct. Usually, if you are filing these forms directly with the Federal Aviation Administration, a simple mistake on any of the forms would be enough to make them return the form to you and ask you to start the process all over again. No one wants to deal with that, right? The best way to avoid having to start all over is to double-check everything you put down on the form and to avoid mistakes altogether. Of course, we all make mistakes and it's easy to get a number or a date wrong. But we can confidently tell you that you shouldn't have to worry about that with our team on your side.
Trust the National Aviation Center
With us here at the National Aviation Center, you won't have to worry about making mistakes on your documentation forms. Obviously, you should double-check everything, but if you submit your documentation through us, we can make sure that there are no mistakes and help you correct them before actually involving the Federal Aviation Administration. We want to help make every aviation-related form both easily accessible and readily available to anyone wondering how to fill out the aircraft registration form. Should you need some additional help with any of it, don't hesitate to use our website chat, fill out our contact form, or give us a call at 1-800-357-0893 and we'll answer your questions in no time.