Has it always been your dream to spend your afternoons and weekends cruising up in the clouds? If you have a passion for aviation, you may have already taken the necessary preliminary steps to turn that dream into a reality. Perhaps you have done with the requisite course instruction and logged the training hours in the cockpit that are needed to secure your pilot's license? While that is a great and compulsory first step to flying your own plane, you may find that purchasing an aircraft of your own gives you the true sense of freedom that you are looking for. If you have recently bought a plane for the first time, you are going to want to make sure that you complete an FAA Form AC8050-1 before you are cleared for takeoff. By knowing how you can complete your Federal Aviation Administration (FAA) paperwork online, you can spend less time on paperwork and more time up in the skies.
To arrive at the point where you own your own aircraft took a lot of research and leg work. First, you had to determine which make and model aircraft were right for you. Then, you had scour for sale listings in your area in order to find the plane of your dreams. Once you agreed on a price with the seller, you were probably antsy to bring your new plane to your hangar and start gearing it up. Before you can start enjoying the liberating feeling that comes with navigating the skies on your own, it is important to make sure your documentation is current with the FAA. As our nation's primary agency concerning matters in the U.S. skies, the FAA  has a fair amount of responsibility. By doing your part to satisfy their documentation requirements, you are assisting in helping keep our skies safe for all aviators and passengers alike. 
What is an FAA Form AC8050-1? 
When you complete an FAA Form 8050-1, you are registering your aircraft with the FAA. This document is typically your first piece of documentation with the FAA, and you will need to renew your registration every three years (you will receive reminders to do this 6 months ahead of its expiration date). To complete your aircraft registration application, you will need to provide your name and current mailing address. You will also need to provide your plane's make, model, and serial number. Once completed, you can submit your 8050-1 to the FAA's office in Oklahoma City, Oklahoma. 
By working with us at the National Aviation Center, you can complete your aircraft registration application online with just a few clicks. We offer a streamlined, easy-to-fill web form for this and an assortment of other FAA documentation matters.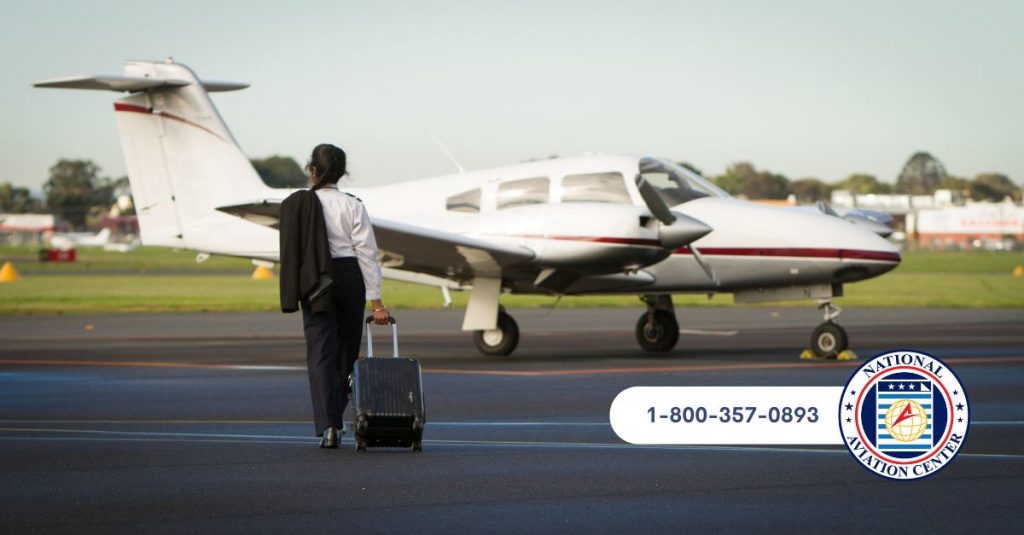 Use Our Web Forms and Get Up in the Air Today!
Whether you need an aircraft registration application, a registration renewal, or something more nuanced, like an aircraft claim of lien document, we can help. To learn more, take a moment to explore our website, or contact one of our customer service agents by phone or email today.