So, you finally went and did it–you bought your very own airplane. Since you were a child, you dreamed of being an aviator, and after taking the necessary educational courses, logging training hours in the cockpit, and passing your pilot's exam, you got your license. Of course, that was not enough to satisfy your maverick spirit and passion for cruising among the clouds. You worked hard to save the money necessary, and performed extensive due diligence on the different types of aircraft before ultimately perusing online and print "for sale" listings. Once you found the airplane that was right for you, a price was agreed upon with the seller, and you found yourself holding the keys to your very own aircraft. Once you had your plane in your hangar, there was also a bit of paperwork to complete with the Federal Aviation Administration (FAA). More specifically, you had to complete a Form AC 8050-1 in order to register your aircraft and receive your N-number. That is not the end of your paperwork journey, however, and it is entirely possible that you have found yourself needing to process an FAA renewal for your registration.
The FAA is an important federal agency. When it comes to aviation, they are the final authority, and they work hard to craft thoughtful laws and regulations, while also issuing safety guidelines. Tasked with managing the airspace above the United States, the FAA wears a few hats. For more than 70 years, they have issued pilot's licenses, managed air traffic control, and maintained a thorough registry of all aircraft owned in the United States. As a responsible airman, you have a duty to stay on top of your FAA documentation, as that will ensure that you are operating your aircraft in accordance with federal law. Beyond your initial registration, staying current on your renewals is key, and you should also be prepared to file a change of address form in the event that you should move to a new physical address. Read on to learn more about how you can submit your FAA renewal online by using our streamlined web forms.
What is an FAA Renewal? Is it Legally Required?
When you purchase your first aircraft, you join some rather elite ranks. After all, only a select few have what it takes to obtain their pilot's license, and an even smaller group within that class have the means to buy their own airplane. Still, should you be fortunate enough to be in this position, you know that piloting your own plane is a significant responsibility. It will be incumbent on you to keep your aircraft well-maintained and clean. You will also need to stay current on all pertinent FAA paperwork matters. At the beginning of your time as an aircraft owner, this means applying for an initial registration by submitting a Form AC 8050-1 to the FAA's office in Oklahoma City, Oklahoma.
Your Form AC 8050-1 will prompt you for some basic information about yourself, such as your name, title, and address. You will also need to provide the manufacturer, model, and serial number for your aircraft. Once issued, your aircraft registration will provide you with an N-number, which is also called a tail number. This string of digits will need to appear prominently on the exterior of your aircraft, as it is used for identification purposes. Your registration will be valid for a period of three years, at which point you will need to go through the FAA renewal process.
As your aircraft registration approaches its expiration date, the FAA will remind you that it is time to submit a renewal request. To be more precise, they will send reminders at both six months and two months before your registration's expiration date. In these reminders, there will be a special security code that you will need to enter on your renewal form. It is important that you process this document in a prompt manner, as it is illegal to fly without a valid registration, and you run the risk of losing your N-number.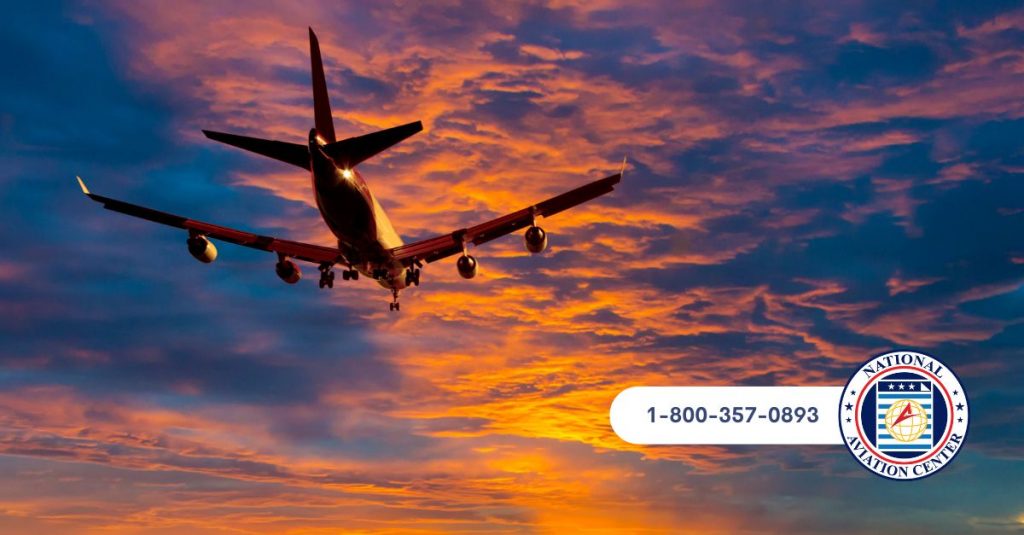 File Your FAA Forms Online Using Our Website
Whether you need to apply for an initial aircraft registration, or if you need to submit a renewal request, you have a couple of options for how you can proceed. You can choose to visit the FAA's website, source the correct PDF documents, print them out, fill them out by hand, and bring them to the post office. Of course, if that sort of hassle seems at odds with your busy schedule, there is an easier way.
At the National Aviation Center, we have fillable online forms for all of your FAA paperwork needs. By working with us, you can save yourself valuable time and energy. To learn more, visit our helpful Frequently Asked Questions page, or contact us by phone or email today.