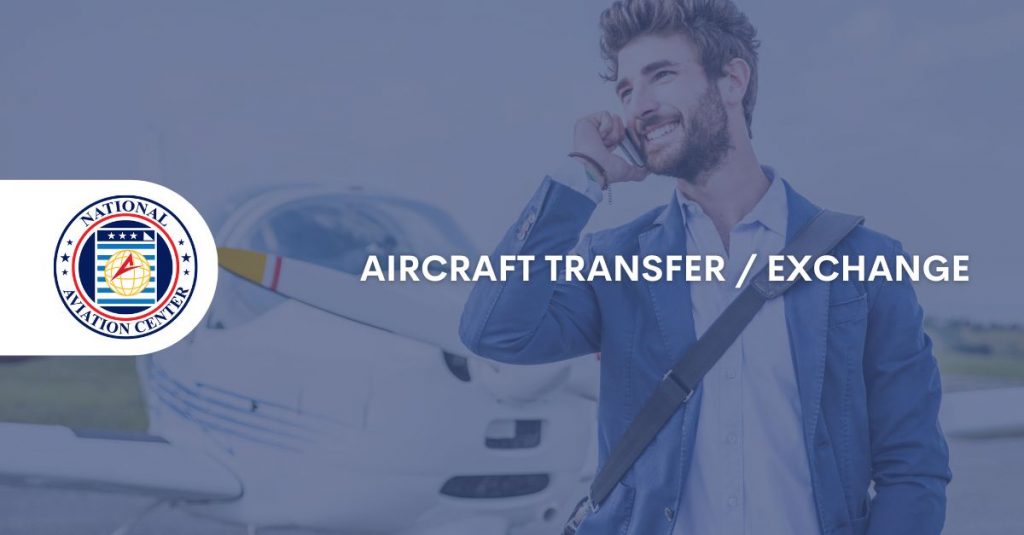 Are you thinking about buying or selling an airplane? If so, you are likely learning that it can be a complex process. This is not particularly surprising since planes can command a high dollar and they are tightly regulated. Whether you are moving on from your current aircraft or buying a plane for the first time, you are going to want to understand how to complete an aircraft exchange. The truth is, the sale of an aircraft involves much more than just money and keys changing hands. There is a process that must be completed with the Federal Aviation Administration (FAA) in order to finalize your transaction.
The good news is, that by working with us at National Aviation Center, you can complete your transfer/exchange documents online in just a matter of minutes. We use a streamlined, easy-to-fill form that allows the buyer and seller to clearly input their information. We then route your paperwork through our SSL-encrypted web portal so you can rest easy knowing that your data is in safe hands.
How to Complete an Aircraft Exchange
So, you have gone through the trouble of selling your aircraft. You took the time to complete any needed maintenance and thoroughly cleaned your plane. You maybe even took professional photographs of your aircraft to make a more robust, dynamic listing. You and the seller also were able to negotiate a fair price and are ready to complete your transaction. There are just a few details left to handle.
First, you will want to remove the current certificate of registration from your airplane's cabin. This will need to be signed over and submitted to the FAA's office in Oklahoma City, Oklahoma. If your name is on it, you will also want to remove any FCC radio license your plane is carrying. You will also want to assemble any records and logbooks you have for the plane, as the buyer will likely want them. 
If you are selling your plane to an individual in another country, you will also need to thoroughly remove the N-number from your aircraft. This is required by law, as a foreign national cannot legally maintain a U.S. tail number.
Since an airplane is a considerable investment, you may want to explore the idea of drafting a purchase agreement. This document can outline the terms of the sale and may come in handy should any sort of legal issue arise. In fact, you may wish to consult with a lawyer ahead of such a large transaction. 
Understanding Form AC 8050-1
The buyer of your aircraft will need to complete an Aircraft Registration Application with the FAA. This is also called a Form AC 8050-1. When preparing this document, the buyer will also need to show the chain of ownership of the aircraft. You can assist in this by providing a detailed bill of sale. Once Form AC 8050-1 has been completed, the buyer will want to make a photocopy to keep in the airplane's cabin. This will allow them to operate the plane in the interim while it is processed by the FAA.
A Form AC 8050-1 will prompt the plane's owner for some general information. For starters, the plane's N- and serial numbers will need to be provided. The aircraft's manufacturer and model should also be noted. Beyond that, the name and address of the applicant will need to be filled in. Lastly, this form will need to be rounded out with some signatures. 
If you go to the FAA's website, you can find a PDF copy of this form for your perusal. You can also print it out and complete it by hand. Once you have finished filling out the document, you can then submit it by mail for processing. Or, you can work with us at the National Aviation Center and complete this matter online.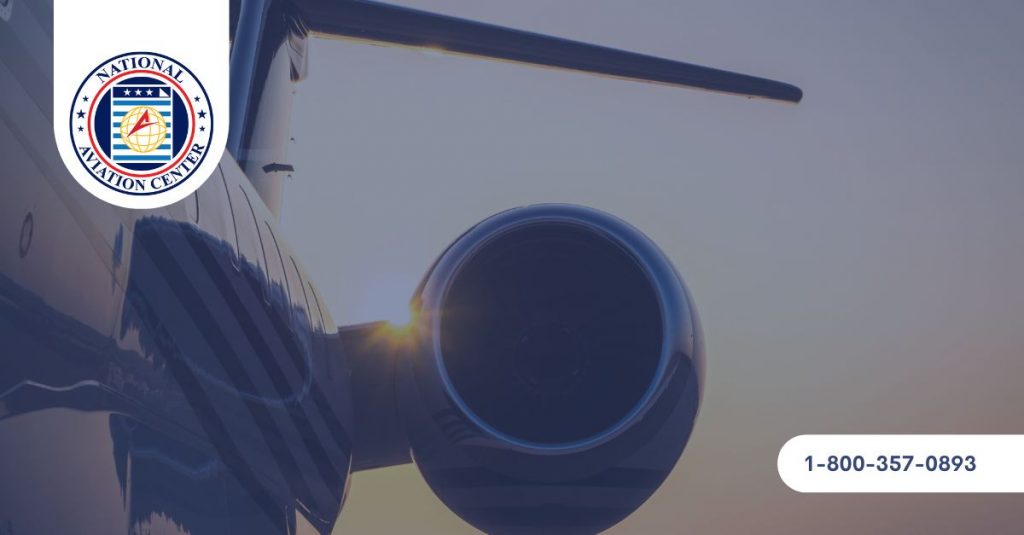 Why You Should Complete Your Aircraft Transfer Online
If you are ready to close on your transaction, it is time to do some paperwork. While you can go the dated path of doing all of this by hand, we can save you valuable time and energy. At National Aviation Center, we are a private service that is not affiliated with the FAA, though we offer an easy-to-use online portal for processing license and registration applications. 
Take a minute or two to explore the navigation menu on our site. You will see that we offer a host of web forms for all of your FAA paperwork needs. Whether you need an initial registration application or a transfer of ownership form, we have everything you need and more. Our forms also feature clear, concise instructions, so you can feel confident in the completeness of your application. 
If you would like to learn more about our services, please contact one of our experienced customer service agents by phone or email today. We look forward to helping you with your FAA documentation needs.