Aircraft registration: it's important to do it. But, it's important to do it right. This is a form you have to complete before you can fly your American plane. That said, before you do it, you want to be 100% certain that you're eligible to do so. While it rarely is an issue, the top of the form does mention how "false or dishonest" answers to the form can be grounds for punishment by fine and/or imprisonment. Don't let this scare you. By checking that you're fully eligible, you can enjoy your plane how you want. 
Aircraft Registration Eligibility 
If your aircraft is not registered in another country, you're the sole owner, and you're an American citizen, you're good to go. You can fill out the form. If any one of those categories is not met, then you may have to check your eligibility. For example, if you're part of a partnership that's going to own the plane, then each of the partners has to be an American citizen. Should you be an individual of a foreign country that's lawfully admitted for permanent residence in the United States, then you too can register the plane.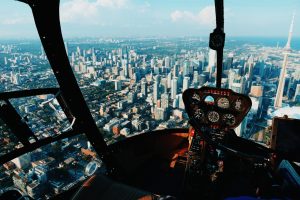 Corporation Eligibility 
Many owners of aircraft aren't individual owners, but rather a corporation or associations. There are strict, complex regulations in regard to the eligibility of aircraft registration and ownership. For example, the corporation itself has to be organized under the laws of the U.S., or even a territory or possession. The president and at least two-thirds of the board of directors and other managing officers have to be United States citizens. Lastly, 75% of the voting interest is owned or controlled by American citizens. As you can see, that's quite complex. If you have any questions about how that works, our staff would be more than glad to answer them.  
What to Do if You Lose Your Registration Certificate
Once you've determined you are eligible and you've completed these forms, you'll be sent a registration certificate. You have to keep a physical copy with you on the plane. If it gets lost or destroyed, you aren't in compliance with the regulations until you get a replacement. It is not enough to have a picture of it on your phone, a photocopy, and so forth. You can get a replacement for these forms at our site. 
Eligible to Fly Your Plane How You Want 
Determining your eligibility is important. Once you've done that, though, the next step is to file that initial aircraft registration. From there, you can go up in the sky and fly your plane as you'd please. We know that, in the course of completing aircraft documentation, some of this jargon can get a bit opaque at best. Should you make any mistakes, typos, or errors, our document processors can catch them before they move on. If you have questions for our trained, experienced support staff, you can reach the National Aviation Center at (800) 357-0893.