The first step in owning an aircraft in the US is to have the plane registered with the FAA. For a few months, even drones had to be registered with this Authority, and no matter how large or small your airplane, it must be on the database. When you first download the registration documents, you may be overwhelmed by all the information you need, and not know how to obtain it. In order to get this form completed correctly at the first attempt, you should rely upon our teams at National Aviation Center to know you how to fill out your aircraft registration form and have it accepted at the first attempt.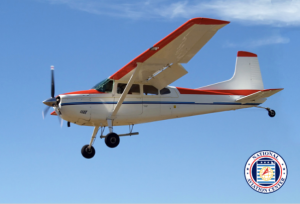 Completing Details For Your Plane
The first stage in filling out the registration form is to add all the details of the airplane. This will include creating a unique N number for the plane – we can show you how – and making sure that this number has not been used elsewhere. Other details will include the manufacturer name, the model type of the plane, and other details that should be included in the documentation you received when you bought the plane. The aircraft serial number, which is an essential part required by the FAA, will also be included in this type of paperwork. We can show you how to discover all of this documentation, and how to use it to complete the form correctly.
Filling In Your Own Details
The next part of the documentation will relate to your own information. You will need to look at the type of registration you want, and fill in the registration box which is closest to your own needs. Then, you will have to add the details of the owner of the plane. This is easy if you are the sole owner of the aircraft, but it quickly becomes more complicated when you need to include a number of people as co-owners. In order to avoid this complication, you will have to gather as much information as you can and include this in your application. The more people that you have to add, the harder it will be, so it is important that you get help with the form filling from the very start. Doing it by yourself will take longer, be more expensive, and could mean that your intended flights are delayed while you negotiate registration with the FAA.
Talk To Us About Assistance
Whether you need basic information on how to fill out an aircraft registration form, or if you want more detailed assistance with N numbers, aircraft details, or adding co-owners, then you need to speak to the National Aviation Center today. We can help you to discover the right details for your registration, and will also check your forms before they are submitted to the FAA. Avoid mistakes and get your plane in the air faster with our help. Just contact us today using our online form, or call us at 1 (800) 357-0893 now.